For a limited time a complimentary Generation 3 BMW Wallbox will be provided with the purchase of all new BMW iX3, BMW iX and BMW i4 vehicles.*

Highlights of the new Generation 3 BMW Wallbox:

For safe and convenient battery charging of your BMW electrified vehicle, a home charging solution is offered that includes the ergonomically designed BMW Wallbox Connect. It's perfect if you have a private parking space or covered area at your home. It provides scalable charging power of up to 22 KW (3 Phase) 7.4KW (single Phase) and comes with a Bluetooth connection to the MyBMW APP for added security.

The BMW Wallbox comes with a 5-metre-long type 2 tethered charging cable which allows you to connect to the vehicle with just one hand. The charging process starts automatically, unless you choose to delay it using the car's seven-day in-built timer. Not only is the BMW Wallbox well-designed, it is also made with sustainability in mind, using durable, mostly recycled materials.

Read more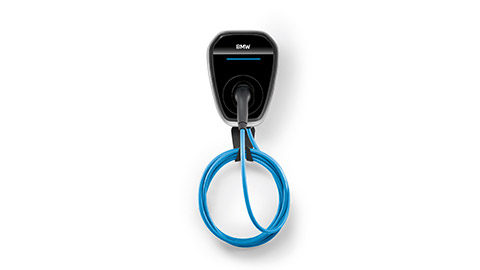 - Powerful and scalable charging capacity of up to 22 kW

- Convenient cable management including plug holder

- Compact dimensions in BMW design

- Robust and weather-proof for indoor & outdoor use

- Cost-efficient installation due to integrated DC residual current protection

- The price is $1200 including GST.


*Offer available on all new & demonstrator BMW i4, BMW iX3 and BMW iX vehicles when ownership is transferred into a Customer Name. Only 1x Generation 3 BMW Wallbox (valued at $1200) per VIN is permissible. Installation not included and must be arranged at the customer's expense. Offer available until 30 June 2022.
Read more