BMW Seal & Protect
The only fully approved BMW paint, interior leather and carpet protection system. It is designed not only to assist to keep your BMW looking as good as the day you bought it, but to assist to protect your investment by providing an enduring shield against environmental conditions and preserve the high quality finish of your vehicle.
With BMW Seal & Protect, which uses scientifically-developed treatments, a BMW Hard Wax is applied to the exterior paintwork that has been specially formulated to increase surface resilience and water repellence. As a result, the paintwork is not only protected, but actively enhanced by the wax for a long-lasting shine.
This same level of attention is applied to the interior of your vehicle, with an impregnating agent used on carpets and leather to ensure they remain protected when exposed to moisture.
Once your vehicle has had the BMW Seal & Protect application carried out by an authorised BMW Dealer, the treatment will be covered by a three-year BMW Seal & Protect Warranty for added peace of mind.
The BMW Seal & Protect system also includes a hard wearing case containing a selection of Genuine BMW Car Care Products to further enhance your car, all of which have been designed for easy application and are CFC-free: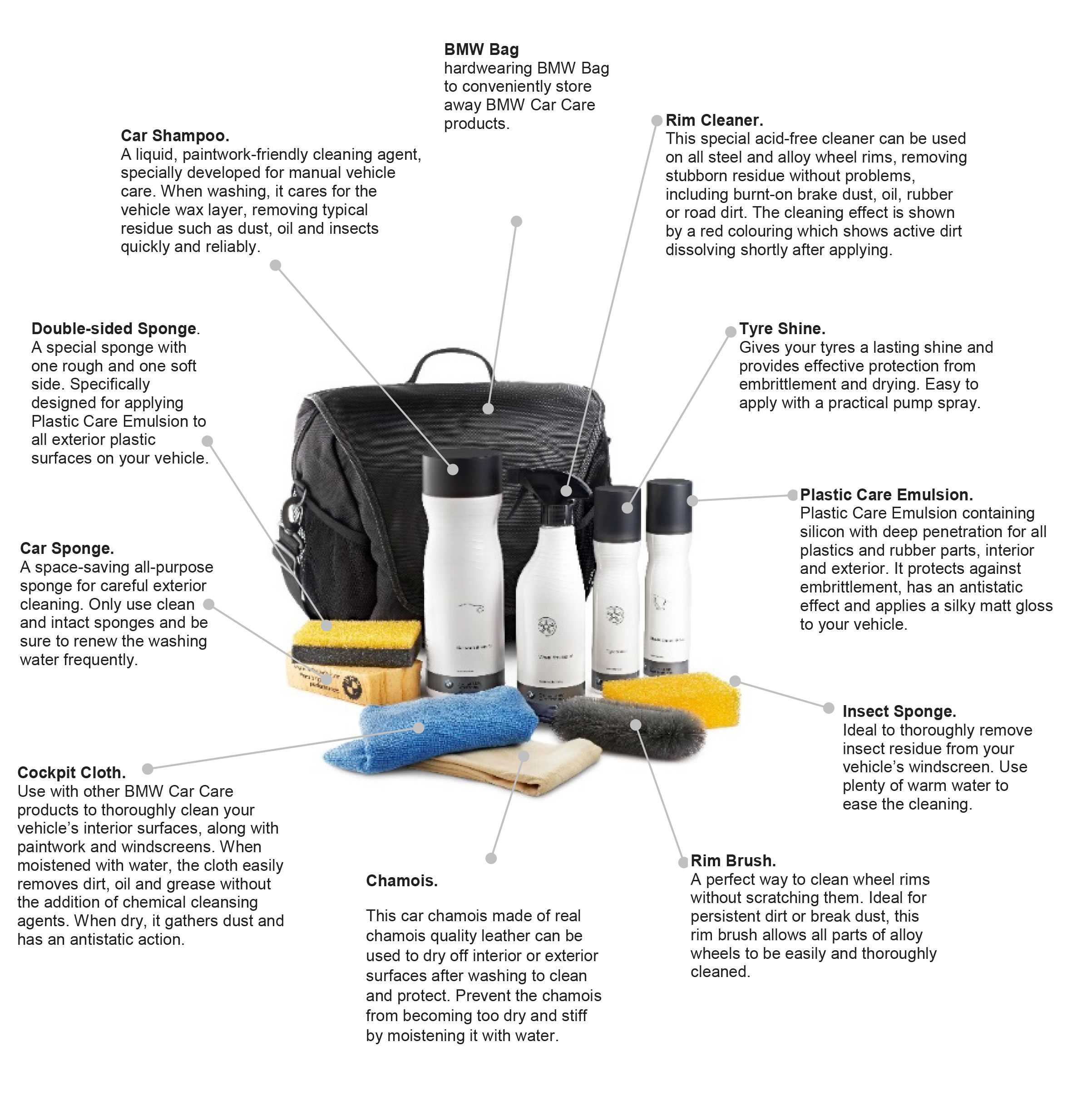 For more information about BMW Seal & Protect, or to purchase any items from the full range of Genuine BMW Car Care Products, please contact
Read more