100 % electric. 100 % driving pleasure. 100 % BMW.
Experience an entirely new sensation of sheer driving pleasure. After all, nothing compares with the feeling of gliding almost silently through urban or rural traffic, the instant response of the electric engine and unique acceleration from stand-still. And all of this is free of exhaust fumes and local emissions. Join us to explore the world of BMW electric cars.
Read more
EXPERIENCE THE JOY OF ELECTRIC DRIVING IN THIS VIDEO.
THE JOY OF ELECTRIC DRIVING.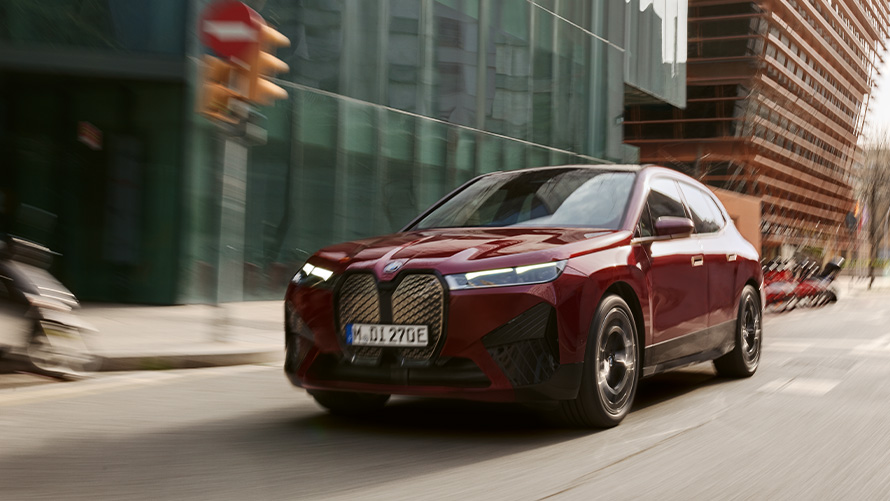 Completely new, emotionally charged driving experience

Smooth acceleration from a standing start

Electrifying dynamics with a relaxed driving sensation – gliding almost silently
WHY A BMW ELECTRIC CAR SUITS YOUR LIFESTYLE PERFECTLY.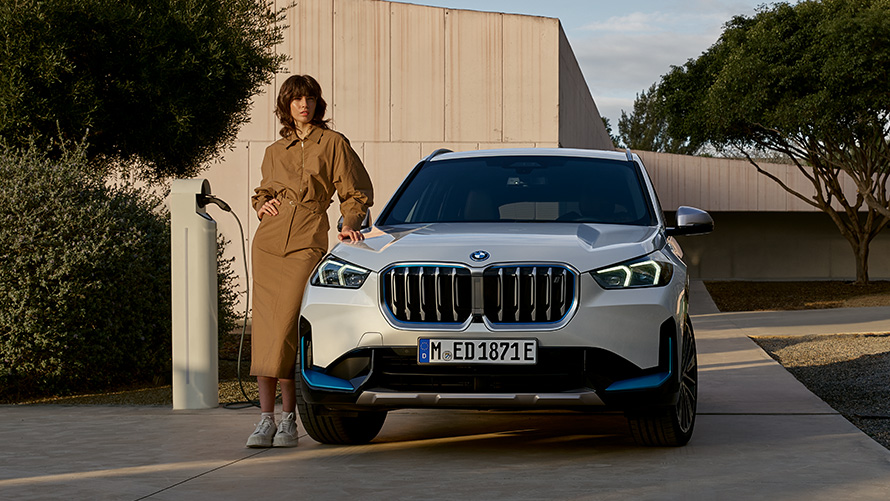 Emission-free sheer driving pleasure

Optimal everyday utility due to high ranges

Long journeys become even more convenient – thanks to the constant growth in charging infrastructure
FIND YOUR BMW ELECTRIC CAR.
BMW iX.
BMW i4 M50.
BMW i4.
BMW iX3.
FAQ: THE MOST IMPORTANT QUESTIONS AND ANSWERS ON BMW ELECTRIC CARS.
What is an electric car?

What advantages does an electric car have?

What factors affect the performance of the high-voltage battery in my electric car?

What do I have to consider if my electric car is left standing still or parked for a longer period of time?
EXPLORE THE BENEFITS OF THE BMW ELECTRIC CARS IN THESE VIDEOS.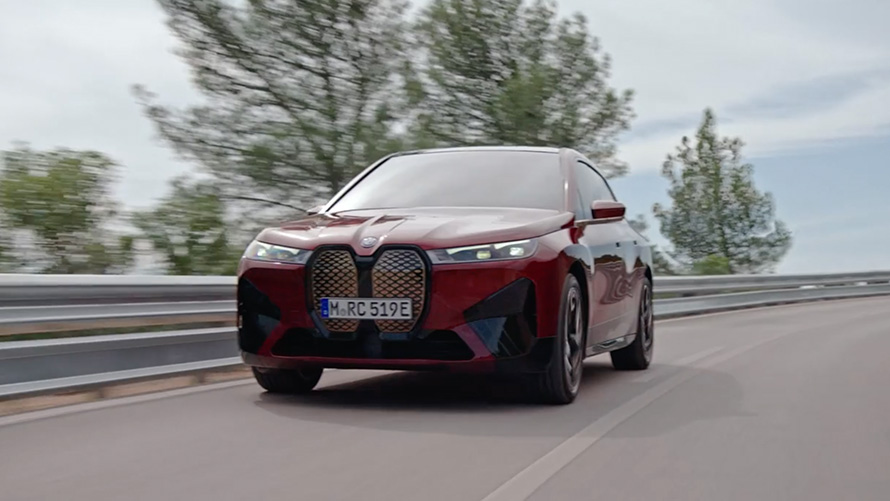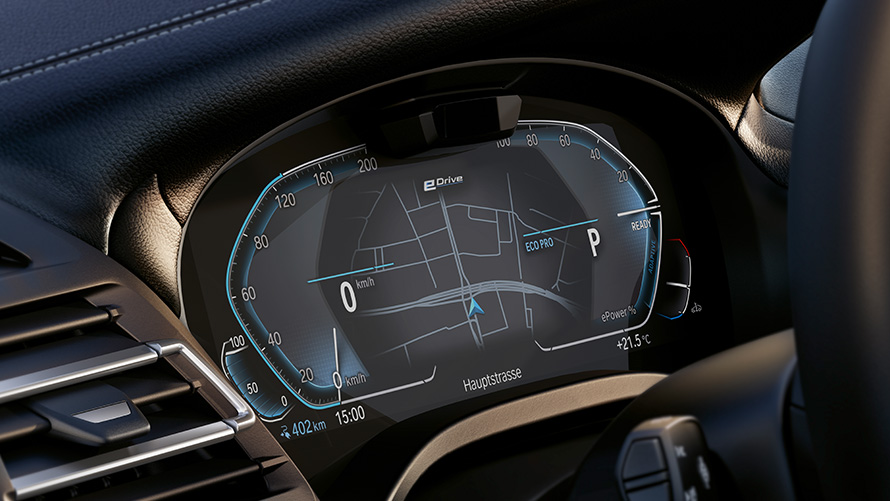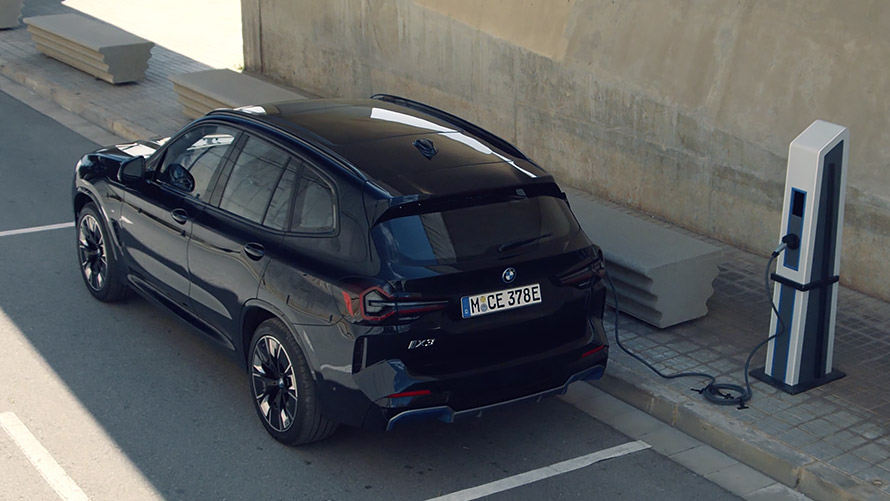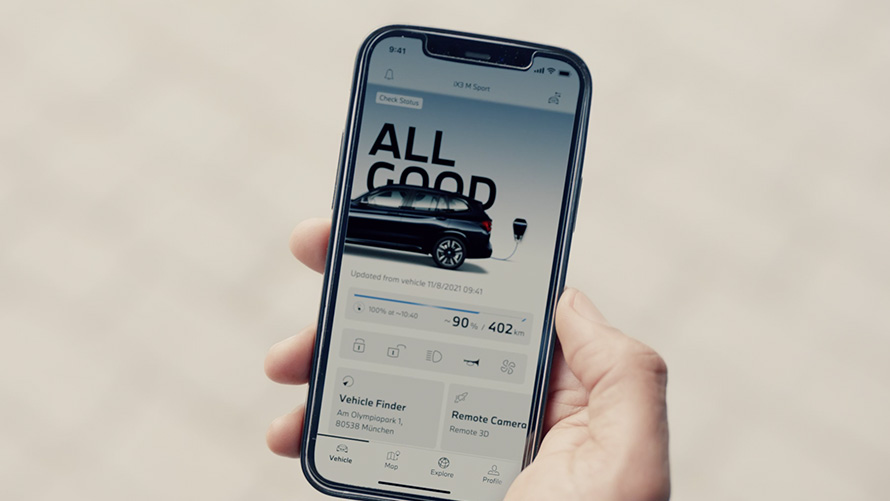 Sportliche elektrische Performance.
Electrifying driving pleasure.
BMW eDrive technology of the fifth generation.
My BMW App & BMW Charging.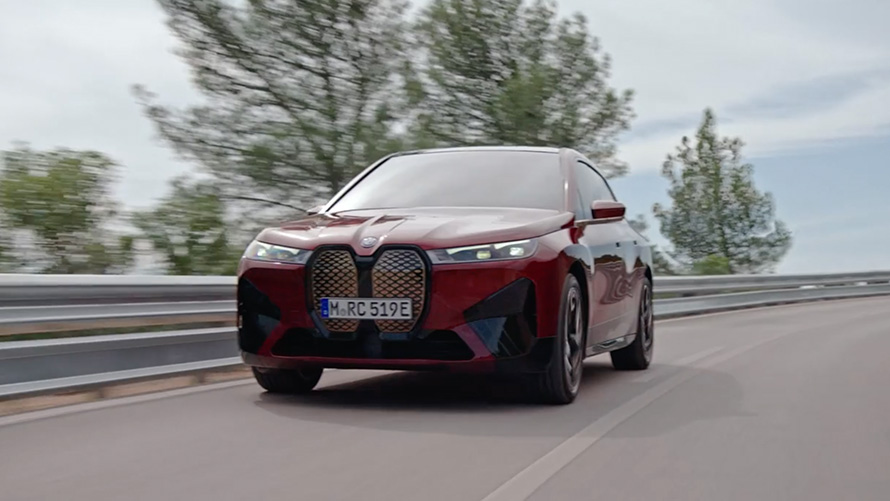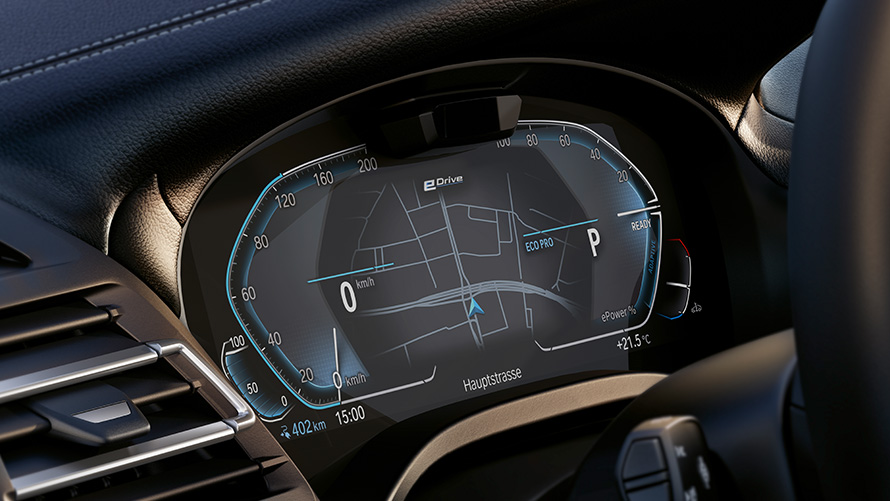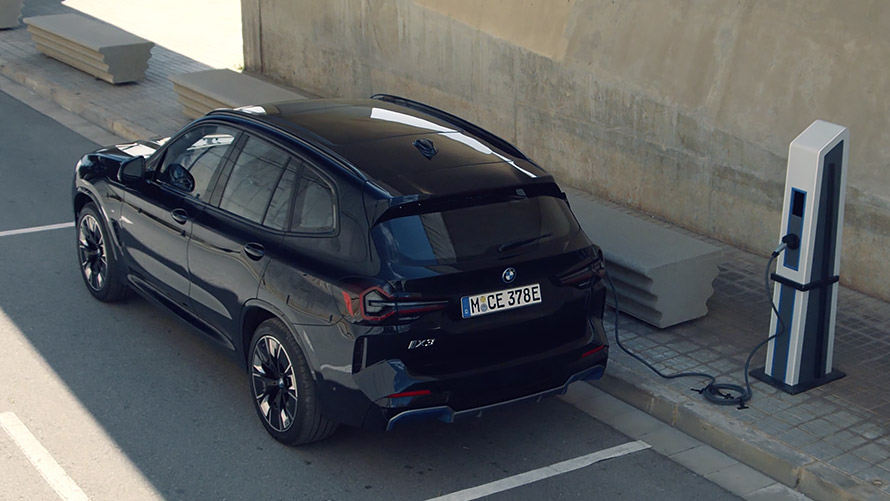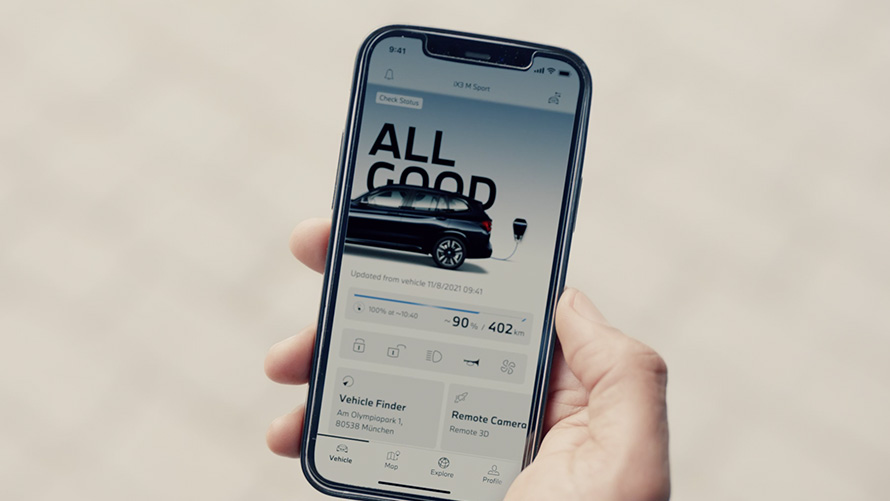 FAQ: FREQUENTLY ASKED QUESTIONS ABOUT LEASING AND FINANCING OF ELECTRIC VEHICLES.
What are the benefits of leasing or financing an electric vehicle?

Is insurance included within an electric vehicle leasing or financing?

Are there government incentives for the leasing of financing of electric vehicles available?

Are there tax advantages for the leasing of financing of electric vehicles?

Does BMW offer a leasing or financing with no down payment?
​
Energy consumption and CO2 emissions.
BMW iX xDrive50:
Power consumption in kWh/100 km (combined): 26.6
CO2 emissions in g/km (combined): 0

BMW iX3:
Power consumption in kWh/100 km (combined): 18.9–18.5
CO2 emissions in g/km (combined): 0

BMW i4 M50:
Power consumption in kWh/100 km (combined): 22.5–18
CO2 emissions in g/km (combined): 0

BMW i4 eDrive40:
Power consumption in kWh/100 km (combined): 19.1–16.1
CO2 emissions in g/km (combined): 0

BMW i3:
Power consumption in kWh/100 km (combined): 14.2–12.9
CO2 emissions in g/km (combined): 0

BMW i3s:
Power consumption in kWh/100 km (combined): 14.7–12.9
CO2 emissions in g/km (combined): 0

The values of fuel consumptions, CO2 emissions and energy consumptions shown were determined according to the European Regulation (EC) 715/2007 in the version applicable at the time of type approval. The figures refer to a vehicle with basic configuration in Germany and the range shown considers optional equipment and the different size of wheels and tires available on the selected model.

The CO2 efficiency specifications are determined according to Directive 1999/94/EC and the European Regulation in its current version applicable. The values shown are based on the fuel consumption, CO2 values and energy consumptions according to the NEDC cycle for the classification.

When charging times are shown they can be affected by a number of factors such as type of charger, voltage supplied to the charger/car and type of current (AC or DC) supplied to the charger/car. The car also plays a role in charging times as it can be set by the driver to accept various different amperage and should preconditioning be used to heat or cool the vehicle while charging this will also affect the charging time.

The basis for the calculation of the charging times for 100 km range is the electric consumption of the vehicle based on the use of a high-Powered Charging station (HPC) or charging type and current as indicted in the literature above. The testing procedure measures are based on a 23 degrees Celsius battery start and ambient temperature with certification values excluding additional auxiliary consuming devices and systems within the vehicle such as seat heating, displays, air conditioning.

Individual consumption (fuel economy) may differ due to driving profile, vehicle load profile, auxiliary consumer usage, temperature, and ambient conditions. Consumption is based on WLTP or NEDC (whichever is indicated) best case conditions and is independently tested for BMW Group. If you are comparing this range with other models or brands make sure they are stating the same WLTP or NEDC testing regime. These results can be used to compare vehicles on a close to "like for like" basis but are unlikely to be achieved in real world conditions for reasons including temperature variation, driving conditions and the use of the auxiliary systems referred to above.

Information provided and images displayed on this site include overseas models and may show some features not available in New Zealand. Please contact an authorised BMW dealer for specific information on vehicles and features available in New Zealand. Product changes may have been made since production of this content.

Note: To obtain NZ CO2 figures for vehicles imported by BMW Group NZ in relation to the NZ Clean Car discount or "FeeBate" you will need to contact your preferred dealer. The Clean Car discount figures sourced from your dealer will differ from those listed in the BMW owner's handbook and reported figures as they have been converted by the NZ government to WLTP3 from figures derived through one of the following testing procedures: WLTP4 or NEDC or Japanese JC08 mode or Japanese 10-15 mode or CAFE test cycle.

For all vehicles not imported by BMW NZ (Used vehicle imports) you will need to contact the source market for these CO2 figures as BMW Group NZ has no access to and cannot source this CO2 data.

For more information on the New Zealand Clean Car Programme, please visit https://www.nzta.govt.nz/vehicles/clean-car-programme/