ELECTRIC CARS & PLUG-IN HYBRIDS.
Experience the pioneering electromobility technologies from BMW.
We offer a broad range of electrified BMW models, ideally suited to meet your very individual requirements. On this page you will not only find all the information on our purely electrically powered cars but also on our plug-in hybrids, which are propelled by both an electric motor and a combustion engine. You will also obtain an overview of the numerous offers from BMW Charging, which are available for both drive systems and gain an outlook of the innovative milestones of electromobility that already await you in the near future.

Read more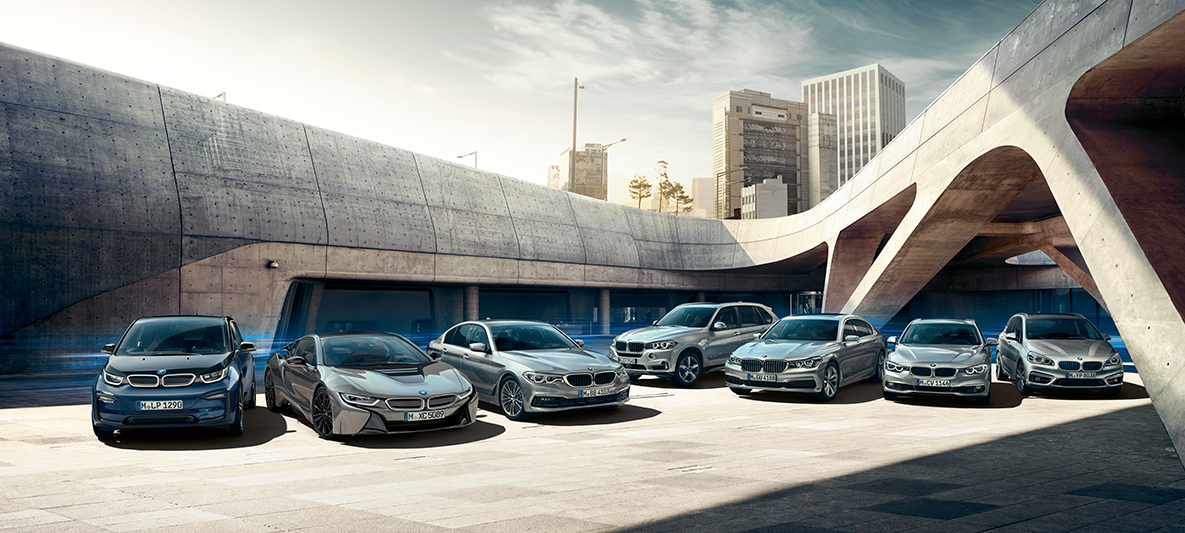 ELECTRIC CARS AND HYBRID VEHICLES COMPARED.
Technological progress in electromobility makes the range on offer and the individual benefits for users increasingly diverse. At the same time, there is a major distinction between purely electric cars and hybrid vehicles. Here you can compare the most important technologies in electromobility and find the best possible drive option for your requirements.
Electric car.

Plug-in hybrid vehicle.

Mild hybrid vehicle.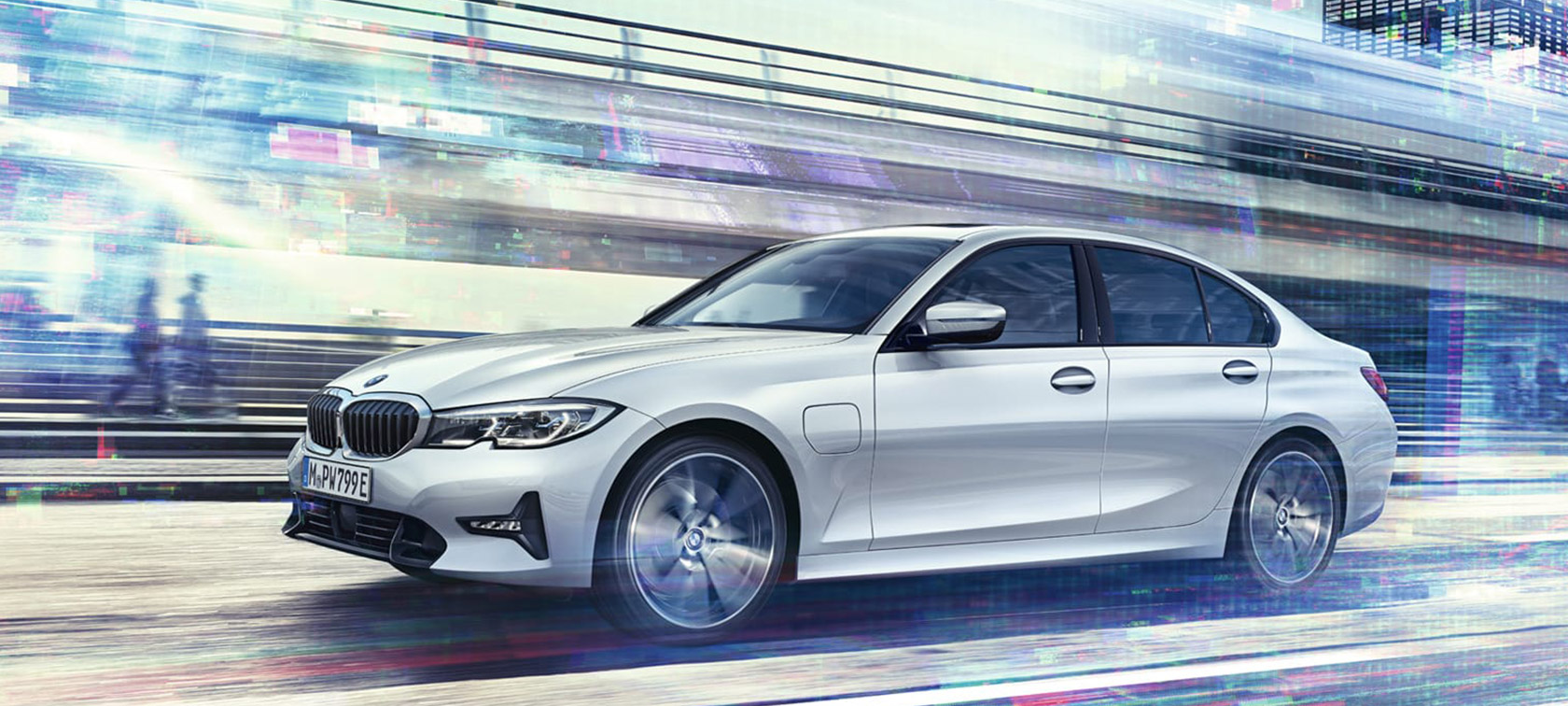 INNOVATIVE DIGITAL SERVICES.
INNOVATIVE DIGITAL SERVICES.
With each new day, BMW takes on the task of bringing tomorrow's mobility one step closer. With innovative digital services such as the eDrive Zones and the BMW Points bonus scheme, which are schedule to become available in 2020*, we are working to create innovative routes. In this way we are getting even more from every metre of your efficient journey.

Read more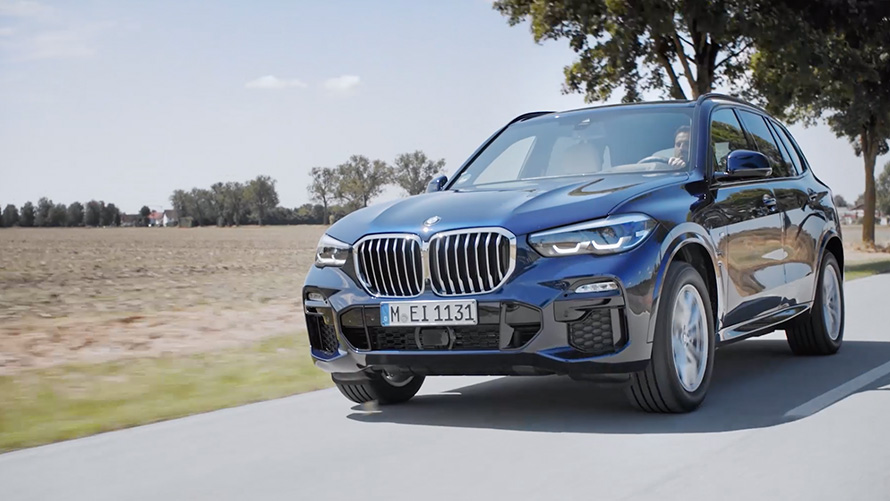 BMW eDRIVE ZONES & BMW POINTS.
More and more cities are introducing so-called environmental zones. In order to promote emission-free travel through these environmental zones to the greatest extent possible, we have developed the BMW eDrive Zones on this basis. In future, your BMW plug-in hybrid* will automatically recognise when it is entering an environmental zone and will switch over automatically to an emission-free, purely electric driving mode. On journeys with active navigation, you BMW will even prepare the battery in anticipation of the BMW eDrive Zone and, if necessary, will recommend a charging station in your area. One additional advantage when travelling in eDrive Zones: for every kilometre covered by purely electric means, you will collect a double ration of digital bonus points, the so-called BMW Points. You can then conveniently convert these points into useful rewards such as gratis charging minutes at public charging stations.

*Not currently available in New Zealand.

Read more