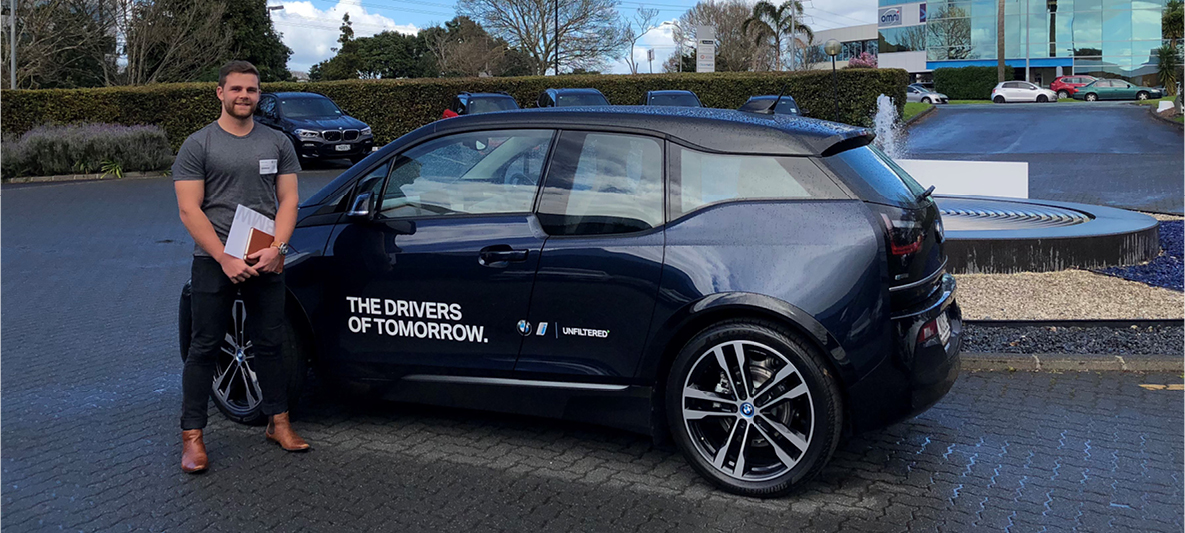 In its search for an enterprising trailblazer, BMW New Zealand and Unfiltered are thrilled to announce its next Driver of Tomorrow, young product designer Haydn Jack. In a fusion of innovation, technology and leadership, BMW partnered with Unfiltered, New Zealand's first and fastest growing exclusive business leadership platform.

Following a two-month pursuit to find an individual with a true vision, New Zealanders were encouraged to put their best pitch forward with an innovative idea that can change the future of our world for the better. With three submission categories; technology, humanity and the environment, the competition saw 138 impressive entries and named five finalists.

With an exceptional vision for the future of healthcare and an ambition to advance technology, young New Zealander Haydn Jack, an emerging product designer has been awarded the BMW Driver of Tomorrow.
With the incidence of diabetes rising at a rapid rate, Haydn Jack has risen to the challenge of developing a product that will aid in blood sugar level monitoring. Founded on the premise of trained canine's ability to detect blood sugar levels, Jack is working with a range of engineers and health professionals to design a monitoring system that measures blood sugar l levels through breath.

"It has been a hugely rewarding experience being part of the BMW New Zealand and Unfiltered's Drivers of Tomorrow competition. I count myself privileged to have been able to present to some of New Zealand's leading business minds and compete alongside Kiwis who are truly driving the future of our country's innovation. I am extremely grateful for this opportunity to represent BMW as its Driver of Tomorrow," said Haydn Jack.

Highlighting the fact that it's not about the destination it's about the journey, Haydn will undergo a coaching programme with the Unfiltered Entrepreneur network. Unfiltered believes that every aspiring and active entrepreneur should have access to the world's best advice and knowledge, no matter where they are or what stage of the journey they are at.


Founder and CEO of Unfiltered, Jake Millar says, "In a competition that saw entries with such a high calibre, Haydn truly deserves this title as BMW's Driver of Tomorrow. Haydn represents the epitome of a young Kiwi with a passion for innovation and a drive to make a change. Here at Unfiltered, we can't wait to work with him and guide him on his road to success."

In addition to profiling his idea to the BMW and Unfiltered networks, Jack will receive a start-up company legal package from Wynn Williams, a software subscription to Xero Small Business Accounting, a $10,000 Socialites social media coaching package, and will be driving away in an all-electric BMW i3 for six-months.

The BMW i3 is a comprehensive and ground-breaking concept for sustainable mobility. It represents visionary electric vehicles and mobility services, ultimately inspiring design and a new understanding of premium defined by sustainability.

To follow Haydn Jack's journey as the BMW New Zealand's Driver of Tomorrow, follow the BMW New Zealand Facebook and Instagram pages and keep an eye out for updates on his progress.