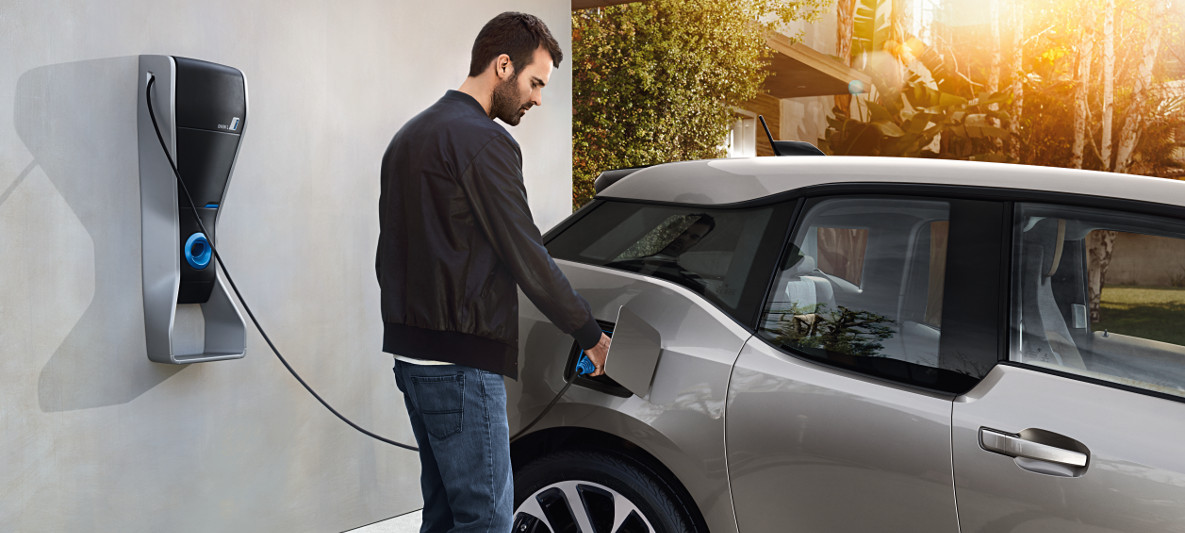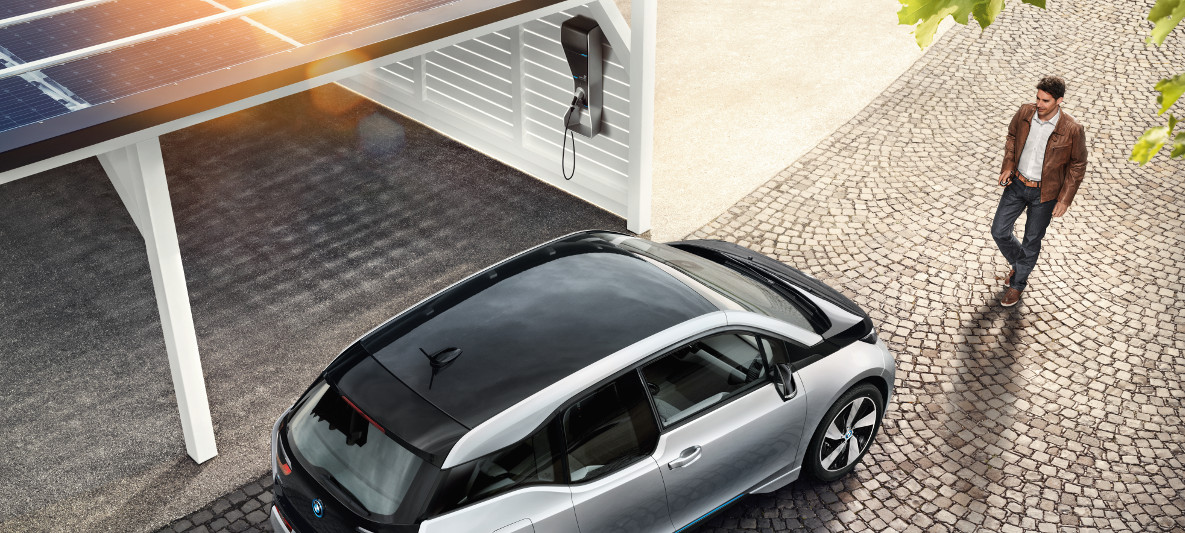 HOME CHARGING.
Electric cars have many advantages over conventional vehicles – for example, they have a 'full tank' every morning, because they can be charged quickly and easily at home using the standard charging cable supplied. Or even faster and even more simply with the BMW i Wallbox. This wall-mounted charging station for home use increases charging capacity, reducing charging time and making it the ideal design accessory for BMW i vehicles.
The installation service available through BMW i is part of the complete Wallbox package and is customised to your specific needs. And because BMW i promotes consistent sustainability in e-mobility, BMW i will also arrange the appropriate green electricity contract with a selected renewable energy provider.
Green Energy

The sustainability of electromobility is inextricably linked with green energy. Combined with a green electricity contract which allows you to charge your car with renewably generated electricity, electromobility becomes a completely emission-free driving pleasure.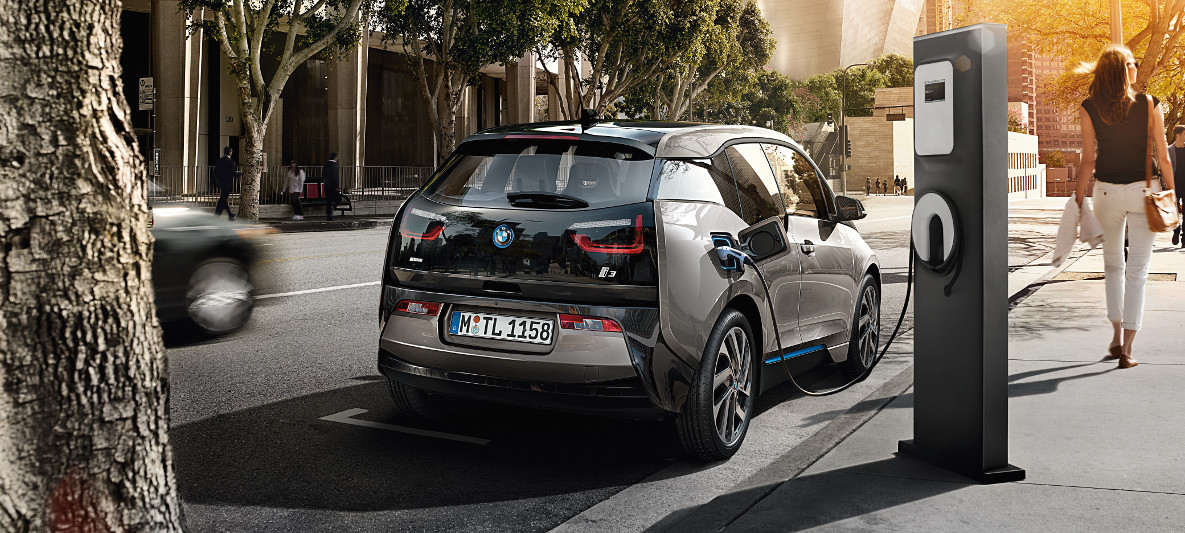 PUBLIC CHARGING.
BMW creates innovative solutions for city e-mobility – especially for all those drivers without their own charging options: they have access to flexible and time-saving parking and charging options in public car parks.

Thanks to connected BMW i Navigation with BMW ConnectedDrive, the BMW i3 knows where the nearest charging station is, indicates whether it is available – and, if necessary, incorporates it into your route. So BMW i drivers can easily find one of the increasingly common public charging stations in the city and top up their battery.
ChargeNow

ChargeNow is a mobility service from BMW i and the largest association of mobile charging station providers. The charging stations in the ChargeNow network are displayed using the BMW i ConnectedDrive services in the navigation unit, making it especially quick and easy to find and use public charging stations. Payment is simple and cashless via the ChargeNow card. Once a month you receive a detailed statement of the individual charges billed and the corresponding costs.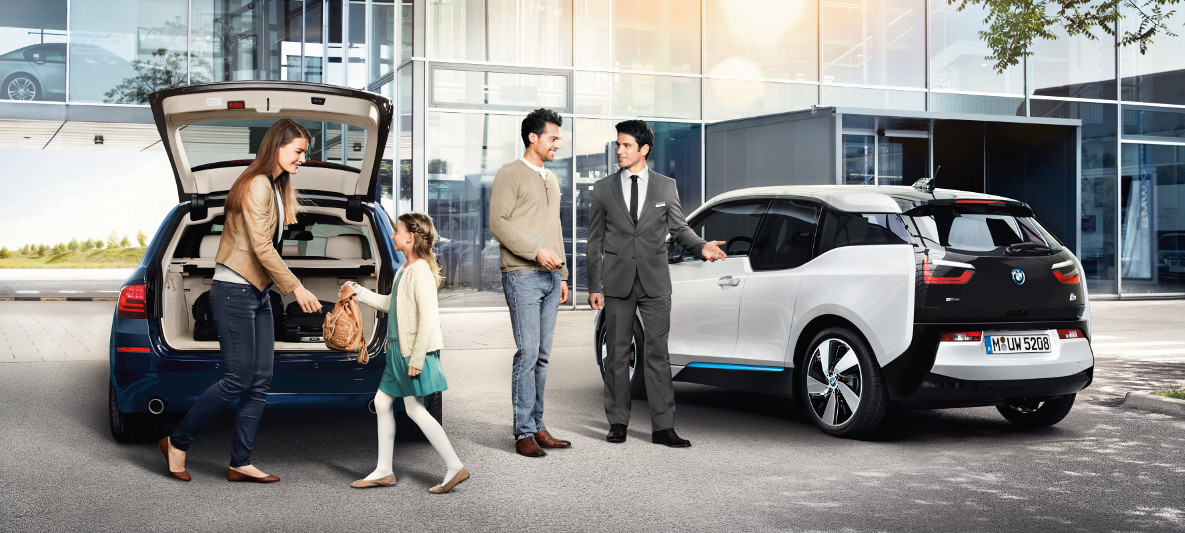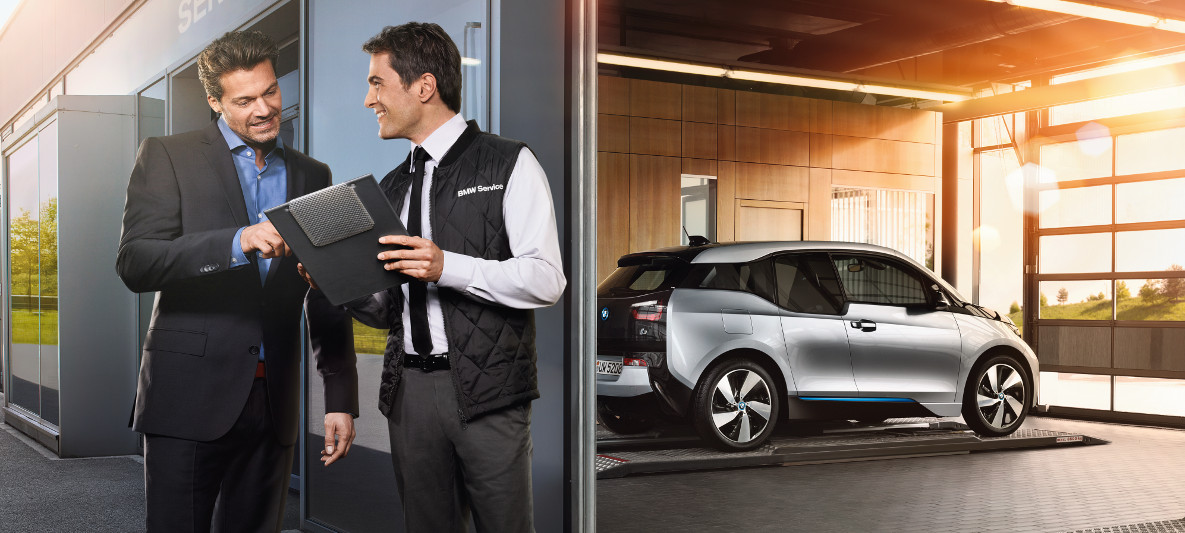 ASSISTANCE SERVICES.
BMW i owners can look forward to a large variety of products and services that offer excellent day-to-day support. These include the BMW i Remote App and the BMW i ConnectedDrive navigation services. Use the BMW i ConnectedDrive services optimised for electric car travel to get the maximum range from your BMW i. And if your car requires technical assistance on the road, the wide range of BMW i services will quickly provide you with help. With the Assistance Services, you can rely on e-mobility at all times – and enjoy your driving without any worry.
BMW i ConnectedDrive

With its BMW i ConnectedDrive solutions designed especially for electric vehicles, the BMW i3 is the first car to come fully connected as standard. Connected BMW i Navigation with Range Assistant including dynamic range map and charging station display will find the most efficient way to your destination. The BMW i Remote App is the smartphone extension of the BMW i3. These comprehensive functions are specifically tailored to the requirements of an electric car and show how intelligent, versatile, and convenient electromobility can be with the BMW i3.

Maintenance & Repair

For BMW i vehicles, special service packages were developed that are optimally tailored to electric cars. These packages are available in differing durations for specific mileages and the following scopes of service:
• Service Inclusive (maintenance only)
• Service Inclusive Plus (maintenance and wear-and-tear repairs)
• Repair Inclusive (extended warranty)
Contact your BMW i partner for more information.


Mobility Assistance

BMW i offers various mobility solutions on request to maximise your comfort and mobility during the time that your BMW i3 is being serviced.
If you need help while on the road, the mobile services from BMW i Mobile Care will assist you – with a mobile charging service if you find yourself with a flat battery.