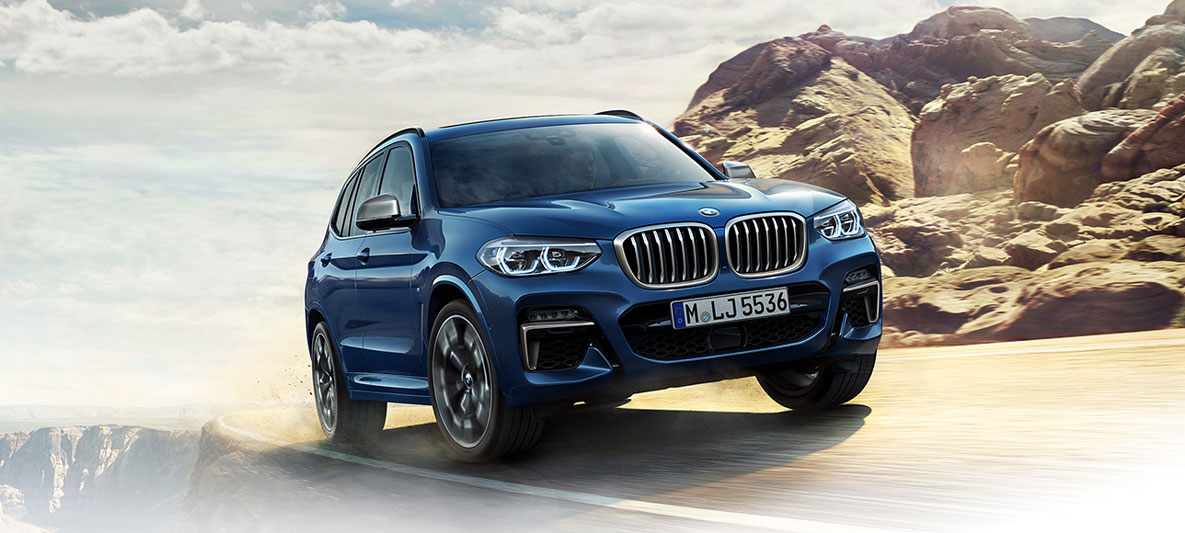 THE ALL-NEW BMW X3 PASSES THE ARCTIC TEST.
Driving dynamics and reliability are fundamental to any BMW vehicle. To ensure that a BMW functions superbly in all conditions, we invest a great deal of time in both the construction and testing of new models.
In the landscape around the Swedish town of Arjeplog, pre-series models of the all-new BMW X3 have been proving they can withstand the extremes of cold, ice and snow. Located in the remote province of Lapland barely 56 kilometres south of the Arctic Circle, Arjeplog provides an ideal testing ground. The ice surfaces of frozen lakes and the numerous remote roads with their firmly packed layers of snow offer excellent conditions for fine tuning the settings activated via the Driving Experience Control function.
As a result, BMW engineers can sense the vehicle's dynamic behaviour much more accurately. They can synchronise the control of driver assistant systems such as Dynamic Stability Control (DSC) or Dynamic Traction Control (DTC) even more precisely and attune them to the vehicle as a whole.
We're looking forward to the arrival of the all-new BMW X3 later this year. To whet your appetite, here's a video of our test vehicles being put through their paces in snowy Sweden.


Read more