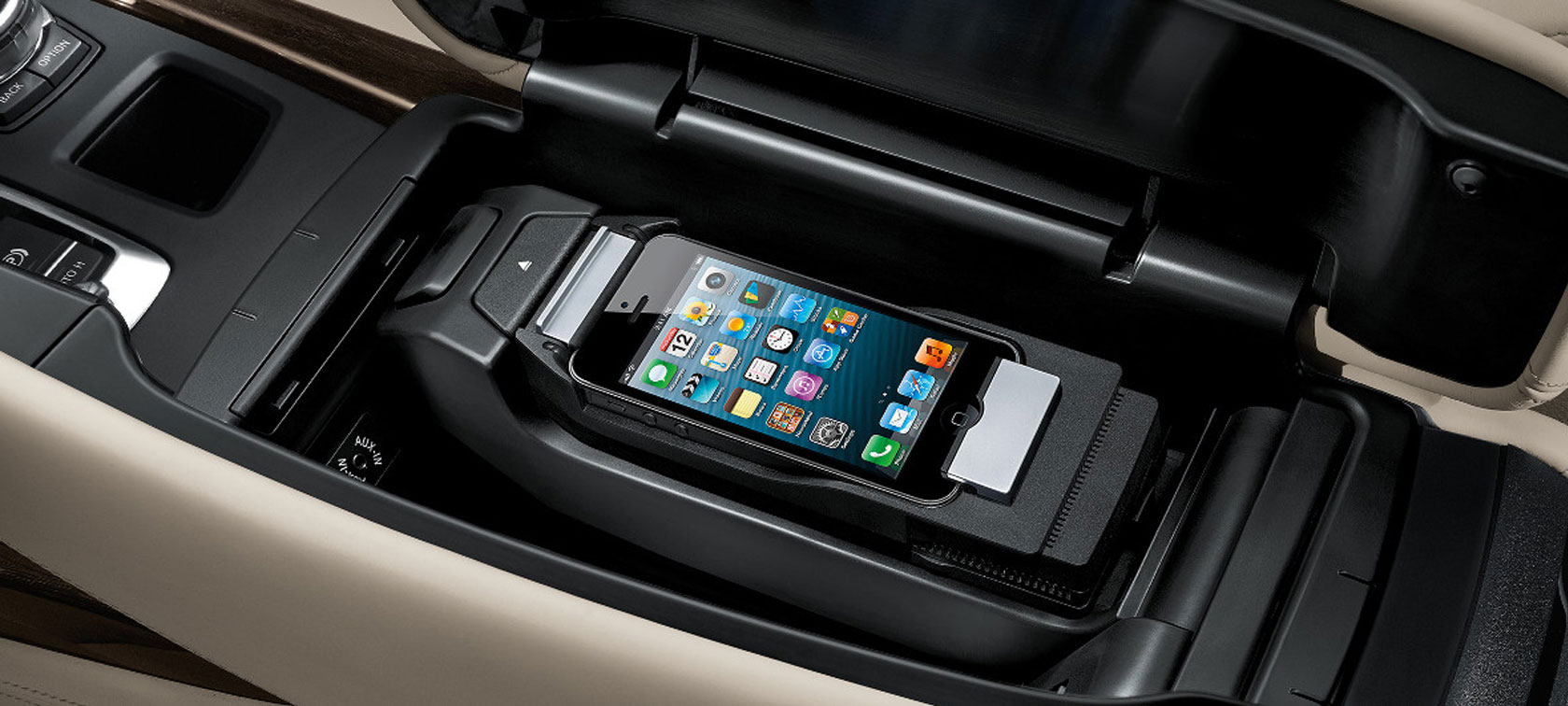 MAKE PHONE CALLS FROM YOUR VEHICLE.
MAKE PHONE CALLS FROM YOUR VEHICLE.
BMW Bluetooth interface.
Connecting a mobile phone to your vehicle via Bluetooth is the safest and most comfortable way to speak on the phone while on the road. This is why BMW was the first automobile manufacturer to introduce the Bluetooth communication standard for mobile phone integration as early as December 2002. The wireless connection enables drivers to operate their mobile phones via the multifunctional steering wheel, the iDrive Controller or voice control. The mobile phone's telephone book is synchronised with the on-board computer and can be accessed via the radio display or the on-board monitor.

ALWAYS UP-TO-DATE.
BMW Bluetooth interface - the requirements.
The mobile phone preparation with Bluetooth interface is available for all BMW models. As the implementation of Bluetooth standards differs depending on the mobile phone and software version, new devices and software offers are continually being tested for compatibility. An optional snap-in adapter is also required to operate the mobile phone preparation with Bluetooth interface to guarantee a successful external antennae connection and to ensure that the mobile phone is connected properly and can be charged as normal.
Read more
COOPERATION AND RELIABILITY.
BMW Bluetooth interface - tested mobile phones.
BMW works together with the leading mobile phone manufacturers so that it can list as many BMW-compatible mobile phones as possible. Please refer to the Compatibility check page to see if your telephone is compatible with the latest range of new vehicles.
You can also find out which of your telephone's functions are supported in connection with your vehicle's equipment. Detailed information about the vehicles with an earlier production date can be obtained from your BMW Service Centre or BMW hotline.
Read more