OFFERS FROM THE BEST HANDS.
Attractive financing packages for many young pre-owned vehicles from BMW.
Explore the young pre-owned vehicles from BMW and profit from surprisingly favourable conditions. Examples include a top financing package for selected models.
Select the vehicle of your choice now together with your personal financing model from our comprehensive range.
Read more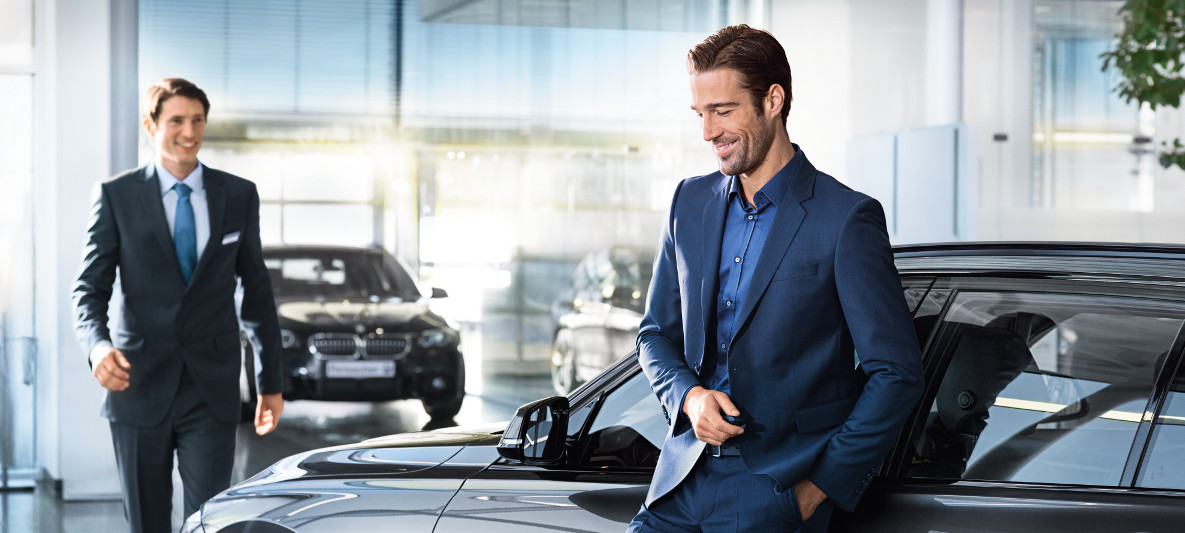 SHEER DRIVING PLEASURE. WITH EXPERIENCE.
A BMW Premium Selection pre-owned vehicle is guaranteed to leave no wishes unfulfilled. This is because before the BMW has earned this name, it undergoes rigorous checking and care. Not until everything is in really top condition will it receive the BMW Premium Selection certificate for delivery. The comprehensive warranty and mobility services additionally offer maximum reliability. It will therefore be a long time before you find anything on your pre-owned vehicle – apart from sheer driving pleasure.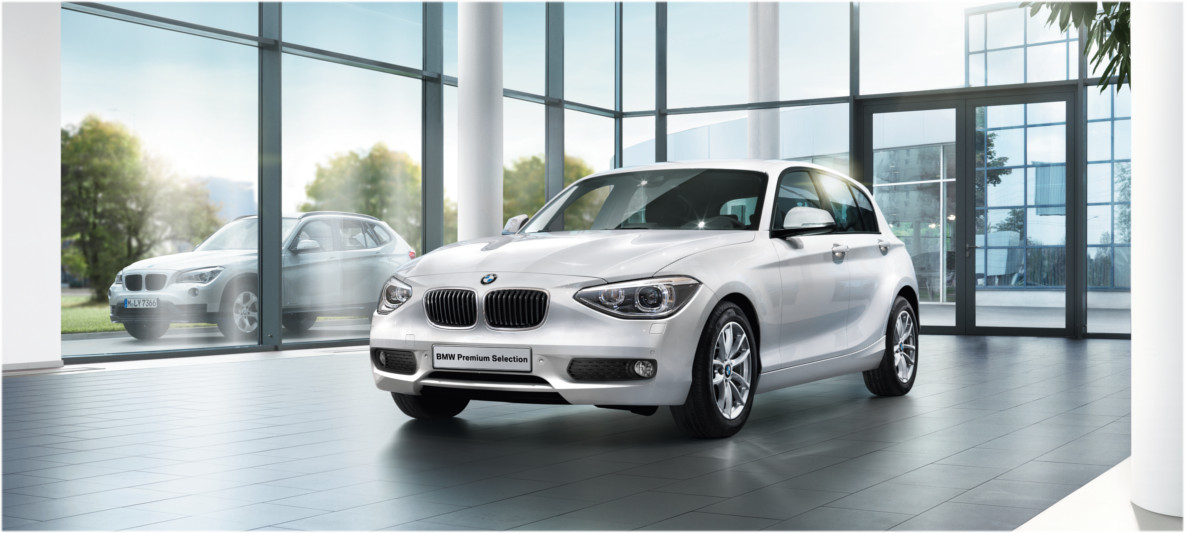 YOUNG PRE-OWNED VEHICLES FROM EUR XXX XXX.XX XXX/MONTH.
Below you will find the financing example for a used
BMW 116i 5-door as part of the promotional balloon financing up to XXX xx.xx.xxxx XXX.
Initial registration 03/2013, 21,575 km, 100 kW, Mineral Grey metallic, fabric Move Anthracite/Black, BMW EfficientDynamics, EUROPlus warranty, xenon light, Park Distance Control at rear, heated seats, Navigation system BMW Professional, sport leather steering wheel, Storage and Driving Comfort package, Visibility package, fun-flat tyres.






Vehicle price: EUR xx.,xxx.xx
Deposit: EUR x,xxx.xx
Term: xx months
Annual percentage rate: x.xx%*
Net amount of loan: EUR xx,xxx.xx
Total amount of loan: EUR xx.,xxx.xx
Debit interest rate p.a. (fixed for the entire term of the contract): x.xx%
Balloon instalment: EUR xx.,xxx.xx
xx monthly instalments: EUR xxx.xx
*Annual percentage rate. Find more from us in your local showroom or at www.bmwpremiumselection.nsc