PINNACLE OF SPORTING INDEPENDENCE
THE HIGHLIGHTS OF THE BMW 8 SERIES CONVERTIBLE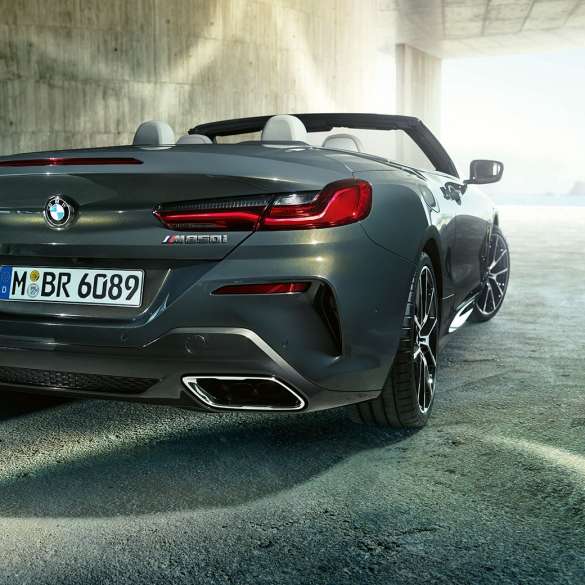 DRIVING DYNAMICS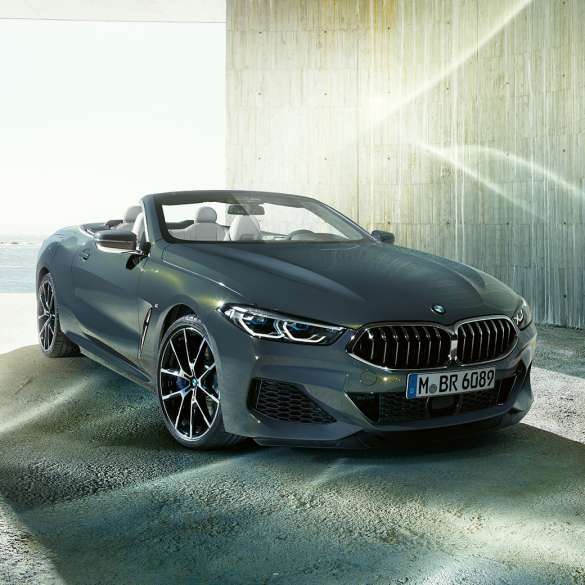 EXTERIOR DESIGN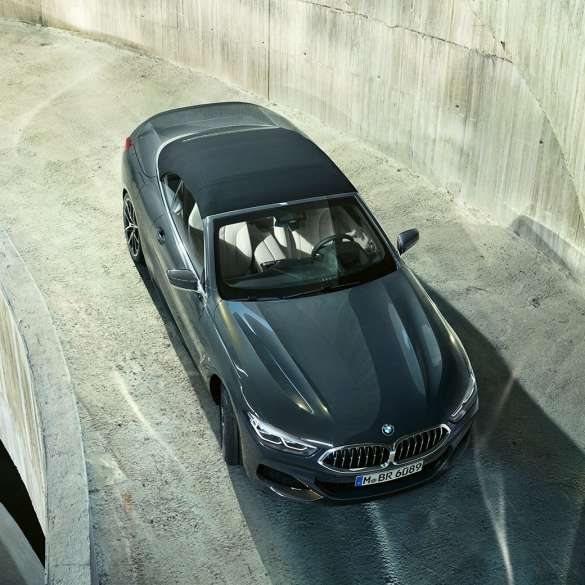 SOFT TOP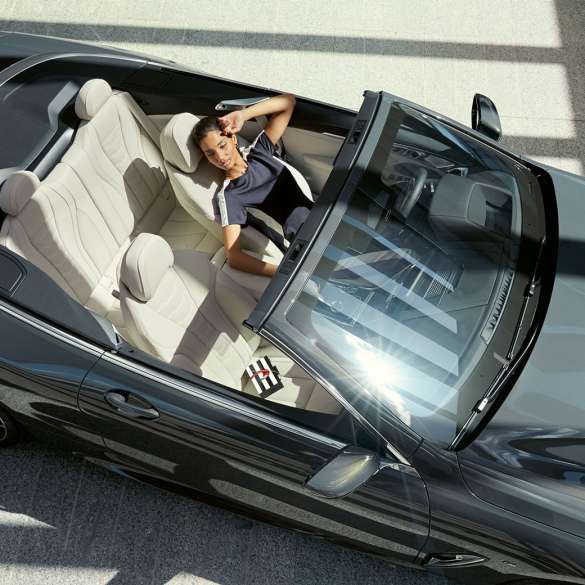 INTERIOR DESIGN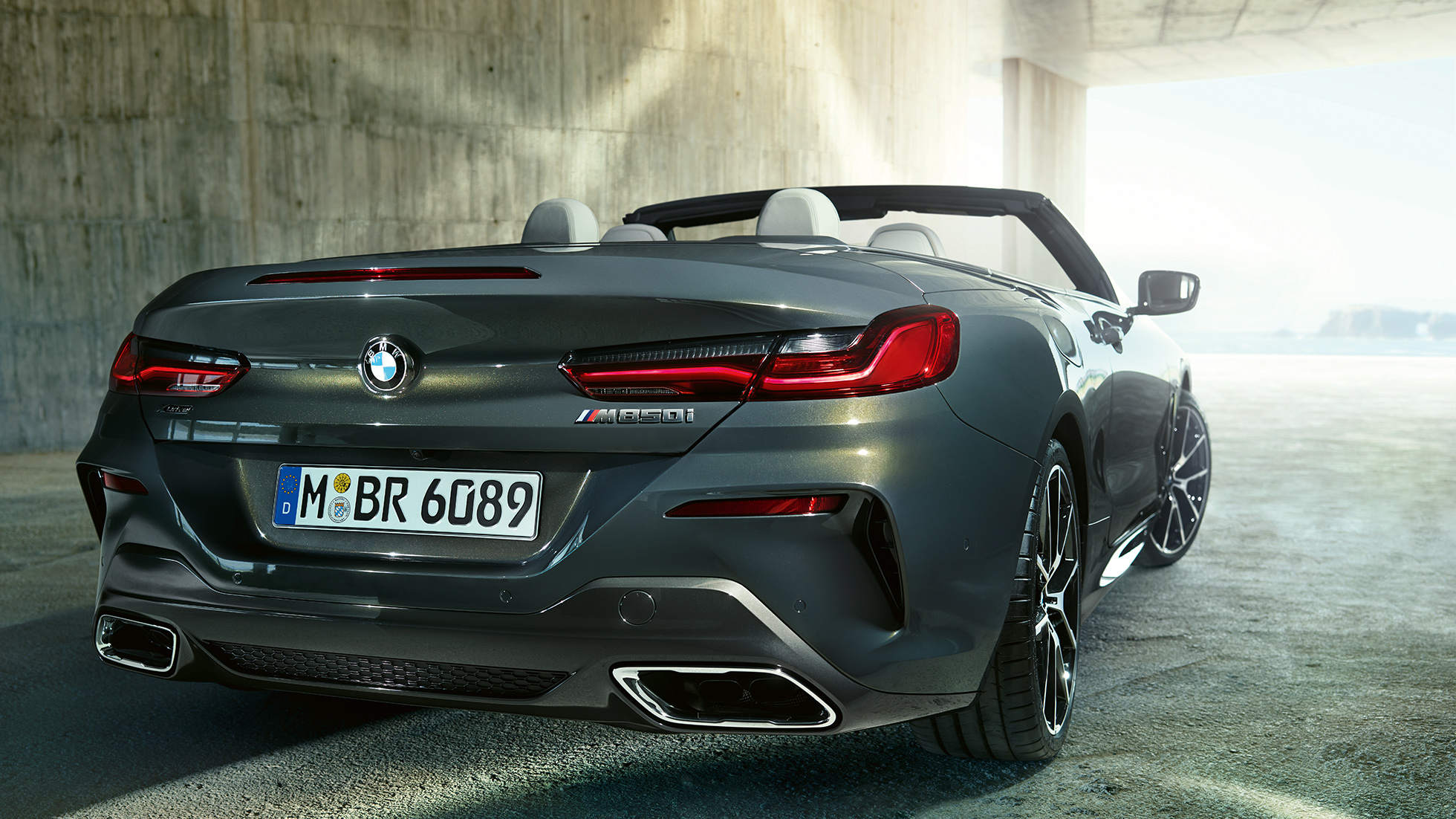 DRIVING DYNAMICS
PROMPTS EMOTIONAL OUTBURSTS: THE PERFORMANCE OF THE BMW 8 SERIES CONVERTIBLE.
With its powerful engines and cleverly engineered drive components, the BMW 8 Series Convertible takes sportiness to the highest level. Acceleration rates of sports car calibre and precision-tuned suspension provide evidence of genuine motorsport DNA – and issue a permanent invitation to racy sprints and dynamic cornering.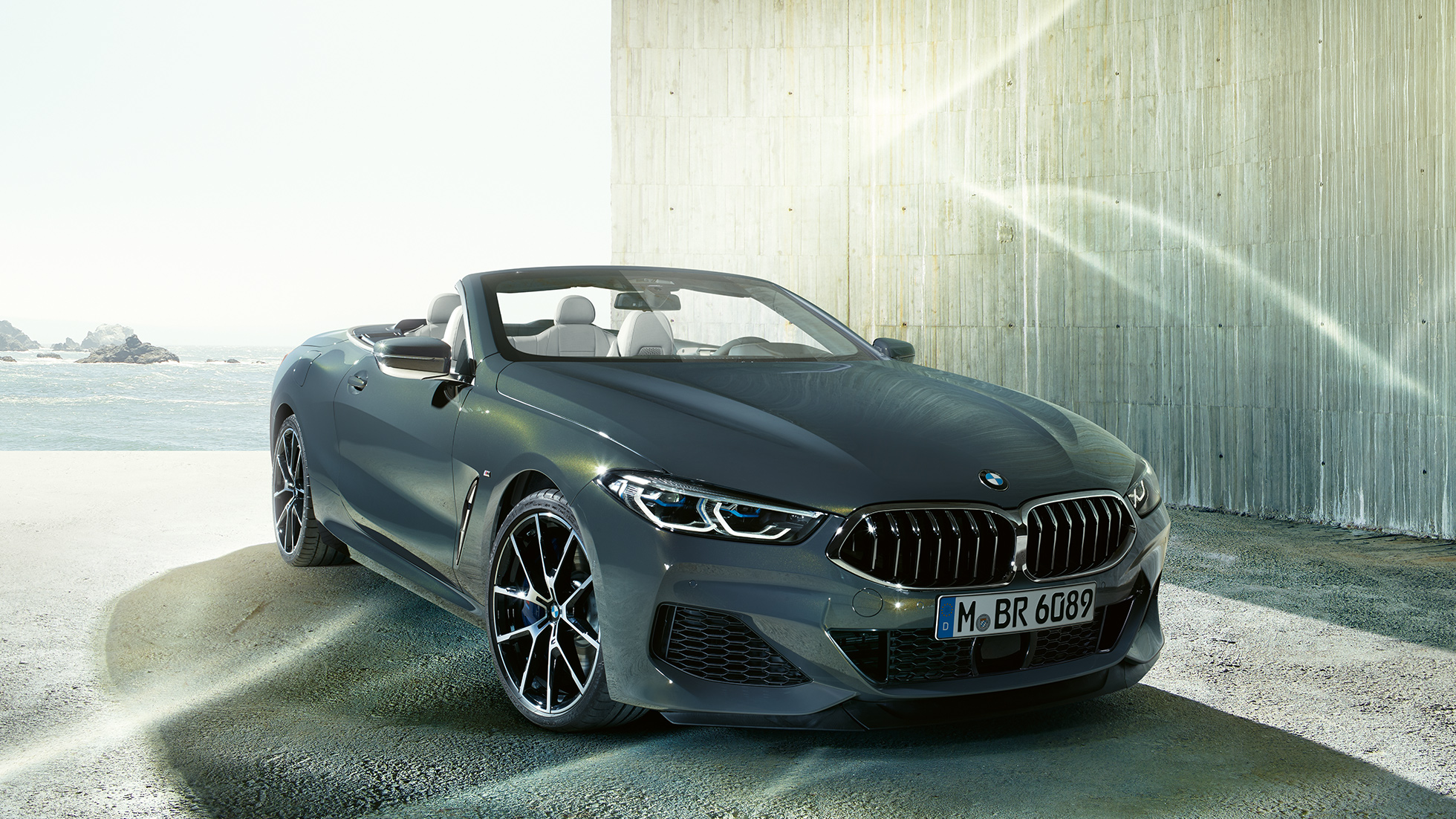 EXTERIOR DESIGN
SPORTY AESTHETICS AS A STATEMENT: THE DESIGN OF THE BMW 8 SERIES CONVERTIBLE
The flat, stretched silhouette, the powerful rear, the elegant styling: the BMW 8 Series Convertible radiates aesthetic appeal and sporty confidence. Every detail underscores its passionate character, every precise line its sporting ambition.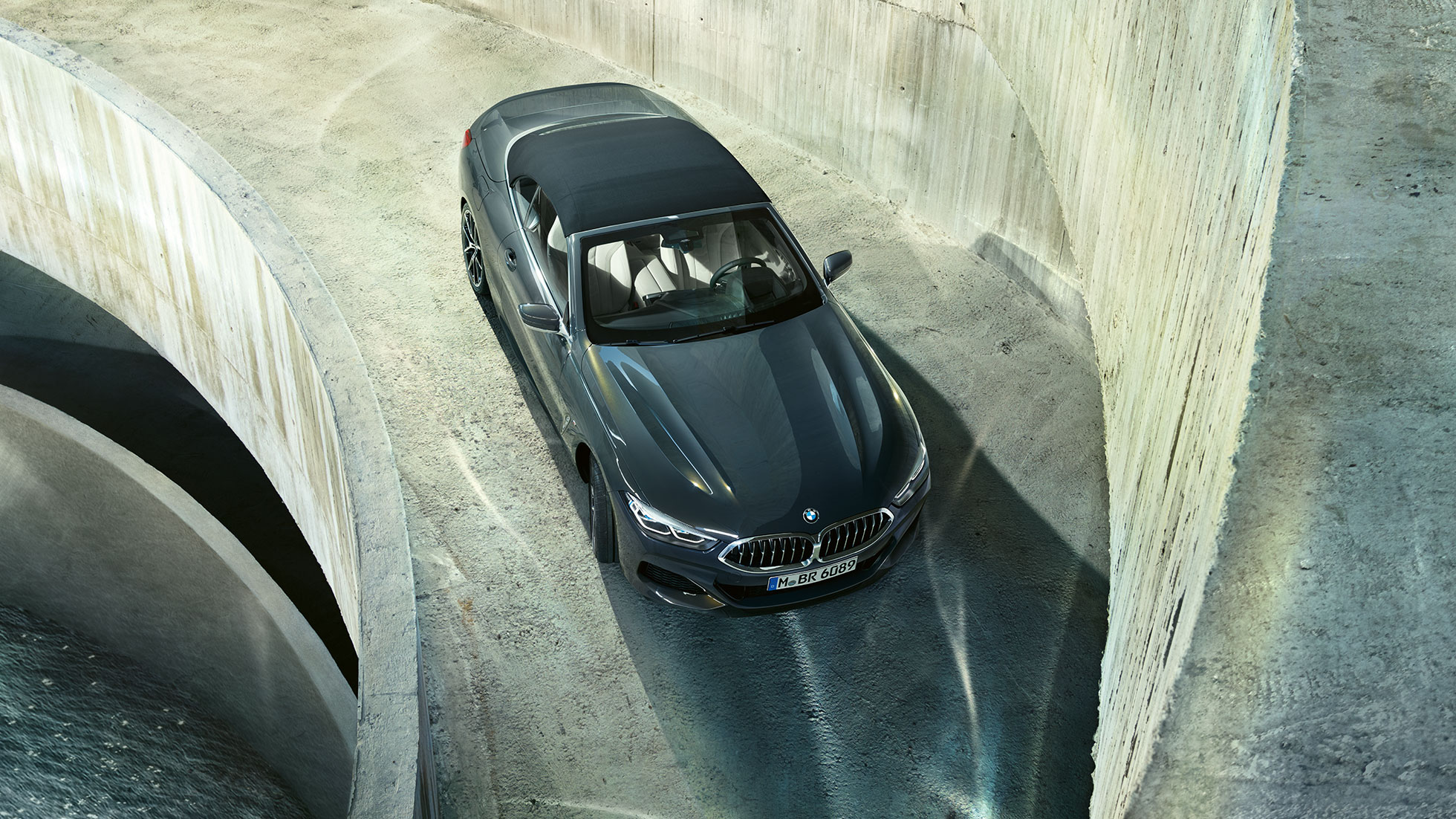 SOFT TOP
OPENNESS IN ITS MOST ATTRACTIVE FORM: THE SOFT TOP OF THE BMW 8 SERIES CONVERTIBLE
The innovative soft top of the BMW 8 Series Convertible adds a new facet to freedom of choice. The extremely compact, attractive soft top opens or closes in just 15 seconds – at speeds of up to 50 km/h. When opened, a sense of boundless freedom is created at a stroke. When closed, the elegant soft top emphasises the sporty coupé silhouette, while the passengers inside can enjoy the drive to the full thanks to optimum soundproofing.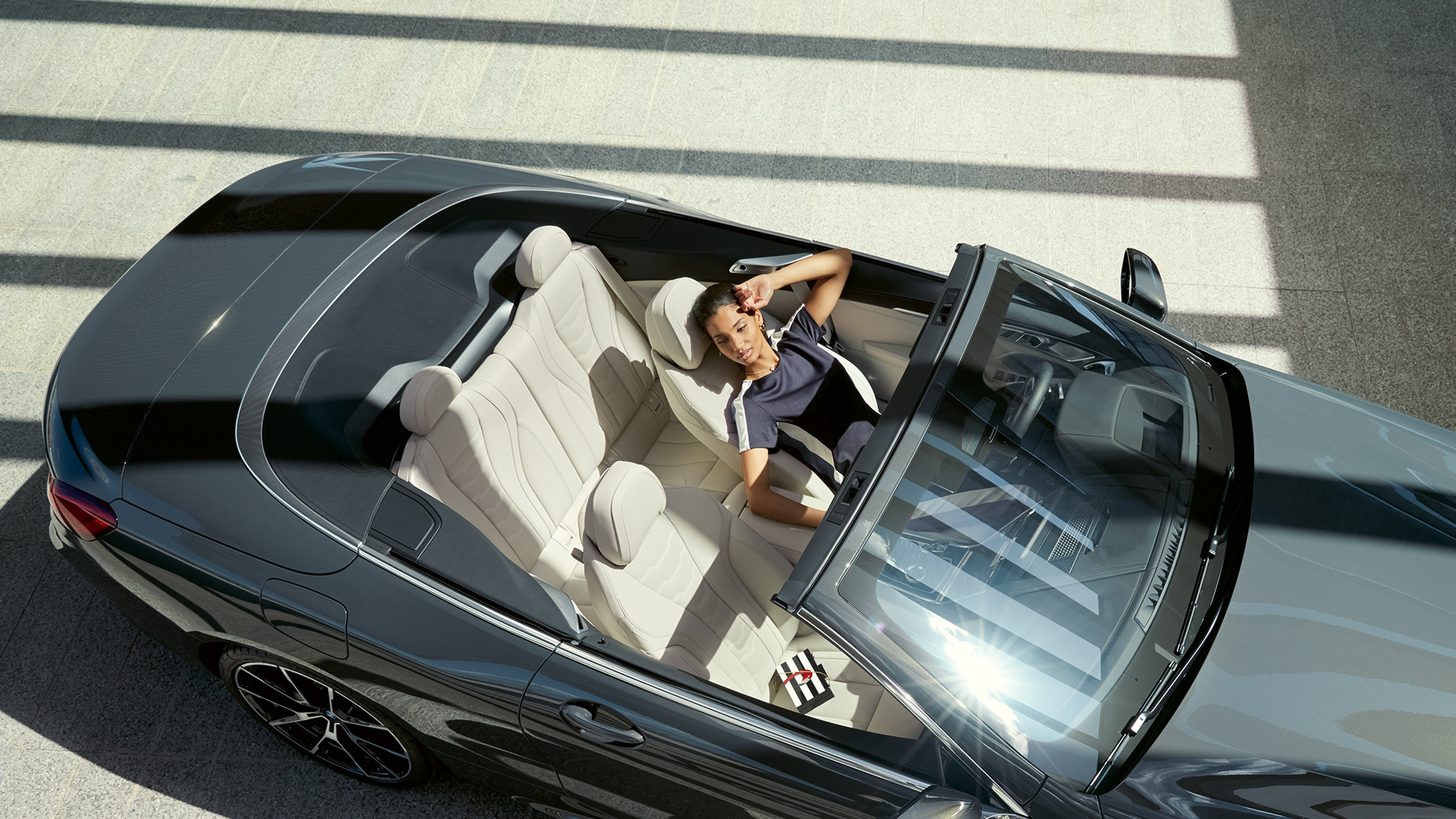 INTERIOR DESIGN
FOR THE SHEER PLEASURE OF SPORTY DRIVING: THE INTERIOR DESIGN OF THE BMW 8 SERIES CONVERTIBLE
The interior of the BMW 8 Series Convertible forms a perfect unit of supreme luxury and concentrated sports appeal. Elegant design elements such as the attractively designed 'CraftedClarity' glass application, the sophisticated BMW Individual extended 'Merino' leather with contrast stitching or the evocative ambient lighting create an exclusive atmosphere defined by individual taste and perfect craftsmanship.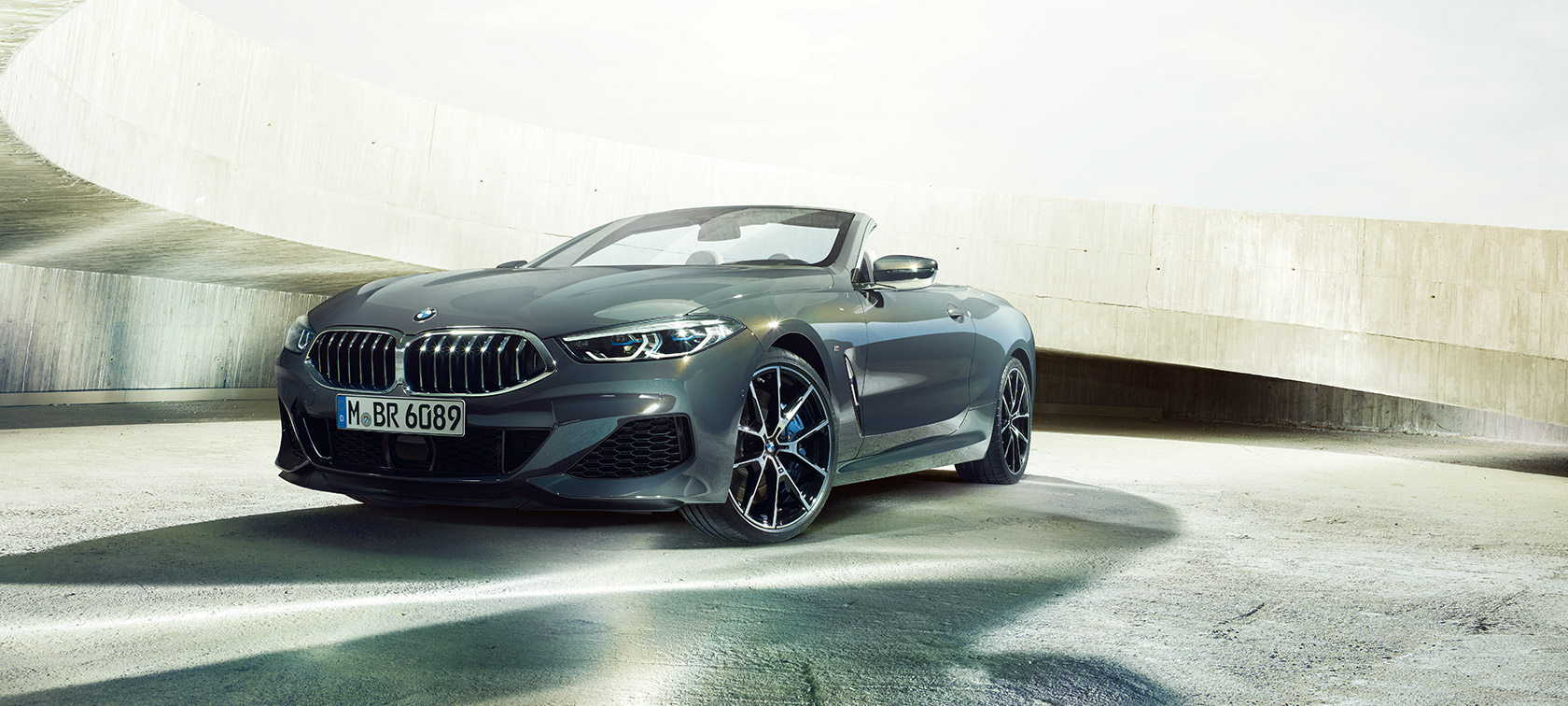 AESTHETICS IN ITS MOST THRILLING FORM
AESTHETICS IN ITS MOST THRILLING FORM
THE EXTERIOR DESIGN OF THE BMW 8 SERIES CONVERTIBLE
FUEL CONSUMPTION AND CO2 EMISSIONS
BMW M850i xDrive:
Fuel consumption in l/100 km (combined): 10.6
CO2 emissions in g/km (combined): 243

The illustrations show optional equipment.

The values of fuel consumptions, CO2 emissions and energy consumptions shown were determined according to the European Regulation (EC) 715/2007 in the version applicable at the time of type approval. The figures refer to a vehicle with basic configuration in Germany and the range shown considers optional equipment and the different size of wheels and tires available on the selected model.

The CO2 efficiency specifications are determined according to Directive 1999/94/EC and the European Regulation in its current version applicable. The values shown are based on the fuel consumption, CO2 values and energy consumptions according to the NEDC cycle for the classification.

For further information about the official fuel consumption and the specific CO2 emission of new passenger cars can be taken out of the "handbook of fuel consumption, the CO2 emission and power consumption of new passenger cars", which is available at all selling points and at https://www.dat.de/angebote/verlagsprodukte/leitfaden-kraftstoffverbrauch.html.

Read more