ALL THE INFORMATION & TIPS ON OUR CHARGING OPTIONS.
To make sure you can find the right charging options for your plug-in hybrid or your electric car easily and conveniently, we have compiled the essential information for private and public charging as well as the appropriate cable types. You will also find useful tips here.

Read more
CHARGING OPTIONS.
Public charging of electric cars and plug-in hybrids.
Various charging stations are available for charging in public. In inner cities, a network of charging stations with alternating current (AC charging stations) is available, which provides an ideal solution for overnight charging or, for example, when you make a stop for shopping. Among these are many charging stations that can be used with the aid of ChargeNow and offer approx. 125,000 AC and DC charging points worldwide. The ChargeNow mobility services, in particular, make energy management easier and also help you to find charging stations on all journeys. In addition, all BMW electric vehicles come with a standard charging cable for public charging at AC charging stations.
IONITY
Private charging of electric vehicles and plug-in hybrids.
Especially when you are at home, charging your battery should be as convenient as possible. This is why we offer several options of charging stations, so-called BMW Wallboxes, as well as a charging cable that you can plug into any socket. This enables you to adapt the charging times and corresponding ranges to match your precise circumstances. Furthermore, the BMW installation service is available to help you set up the Wallbox.
BMW WALLBOXES.
The easiest way to recharge an electric car is to do it at home. With a BMW Wallbox, this can be done quickly and easily.
BMW Wallbox Original.
The BMW Wallbox Original not only looks better than a conventional socket but is also more practical. It has both single-phase and three-phase technology as well as an integrated charging cable. This device allows you to charge significantly faster than with a conventional socket – for instance, the battery of a BMW i3 can be charged up to a level of 80% in only three hours, which generally means a reduction in charging time of up to 85% compared with a standard cable. It is important to note here that the charging time may be affected by the accessible electricity mains and the vehicle functions.
BMW Wallbox Plus.
The BMW Wallbox Plus has the same product characteristics as the BMW Wallbox. In contrast, however, several designated RFID cards can be allocated to a BMW Wallbox Plus so that different users are able to share or are entitled to operate the BMW Wallbox Plus. This is a particular advantage for Wallboxes installed in buildings with a number of dwellings, such as apartment blocks. In addition, a LAN connection to your electricity meter can be set up so that the Wallbox regulates its own electricity consumption and does not overload the electricity supply for the building.
BMW Wallbox Connect.
With BMW Wallbox Connect, in addition to the BMW Wallbox Plus features, you also get an integrated communication module with built-in Wi-Fi. The Wallbox is configured for digital charging services such as charge status, history, user admin, remote control and tariff optimisation. It is controlled via the BMW Connected app.
CHARGING CABLE FOR ELECTRIC CARS AND PLUG-IN HYBRIDS.
Charging cables are distinguished by the type and charging intensity. For private charging, a standard cable, the so-called "Mode 2" charging cable, is supplied with the vehicle and can be used in combination with conventional domestic sockets with alternating current (AC). For public charging, however, the public AC charging cable or also "Mode 3" charging cable is recommended. As hybrid and electric vehicles are designed for certain charging capacities, the rate of charging varies according to the vehicle. In the case of our plug-in hybrids, for example, so-called high-power charging is currently not available, because they do not support the CCS (Combined Charging System) plug standard.

Standard cable.
The standard cable is supplied automatically with your electric car or plug-in hybrid. It can be used both for charging at home and, if required, at the workplace, provided a normal domestic socket is available for charging. The cable is 5 metres long and designed for an electricity supply with 230 volts.
Public AC charging cable.
The public AC charging cable is used for charging at normal public charging stations. It has a "Type 2" plug on both ends of the cable. and is available in two different versions. For the BMW plug-in hybrids you have a choice between a single-phase or three-phase cable providing an output of 22 kW, of which the plug-in hybrids currently use 7.4 kW. For electric vehicles, you also have the options of a single-phase cable with 7.4 kW or the three-phase cable with 22 kW, of which our BMW electric vehicles have so far been able to use up to 11 kW of the output. However, the BMW iX3, due to launch next year, will already be able to take advantage of the full 22 kW.
FAQ ON CHARGING ELECTRIC CARS.
Where can I charge an electric car?

What does it cost to charge an electric car average?

What is the right way to charge an electric car?

Do I definitely need a charging card to recharge my electric car at charging stations?

How long does it take to charge an electric car?

Is there any way to speed up the charging process for an electric car?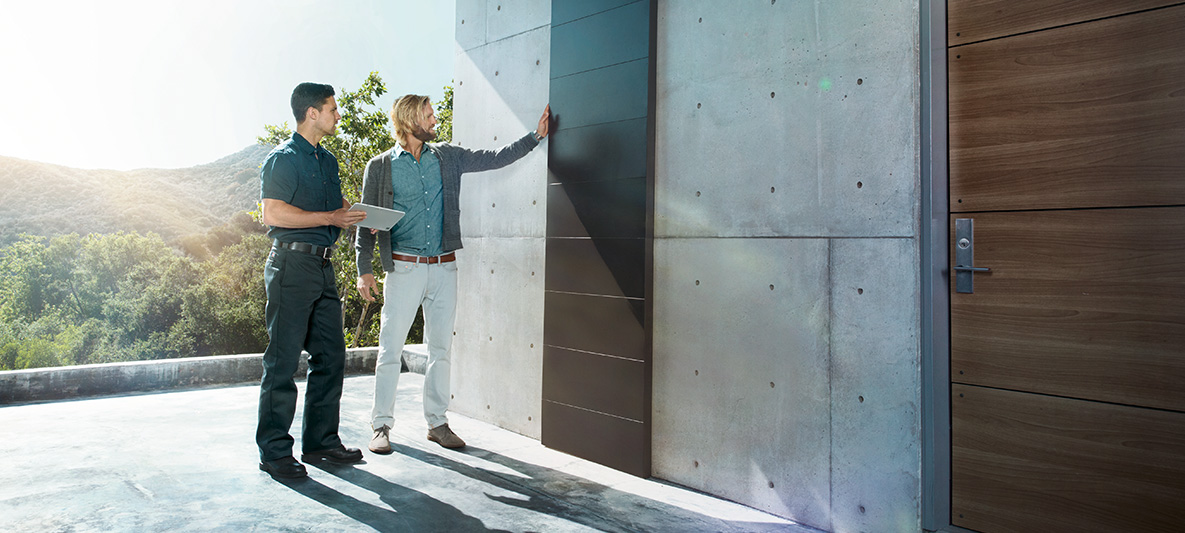 BMW INSTALLATION SERVICE.
We recommend our installation service to ensure that your BMW Wallbox is correctly installed. You can conveniently order this service together with the BMW Wallbox from your BMW Partner. Our official installation partner (Deutsche Telekom Technischer Service GmbH) will then provide advice and take care of the installation and commissioning of your private charging station. If any additional work should be necessary to connect your charging station, the qualified electrician will be pleased to supply you with an individual and transparent quotation.

Your benefits at a glance:
• Inspection of the requirements for the electrical connection at your premises
• Recommendation for suitable installation sites on the basis of your personal parking situation
• Mounting, connection and commissioning at the desired installation site (incl. laying a maximum 2 m of surface-mounted cables)
• Instruction for the charging process
• 24 months warranty