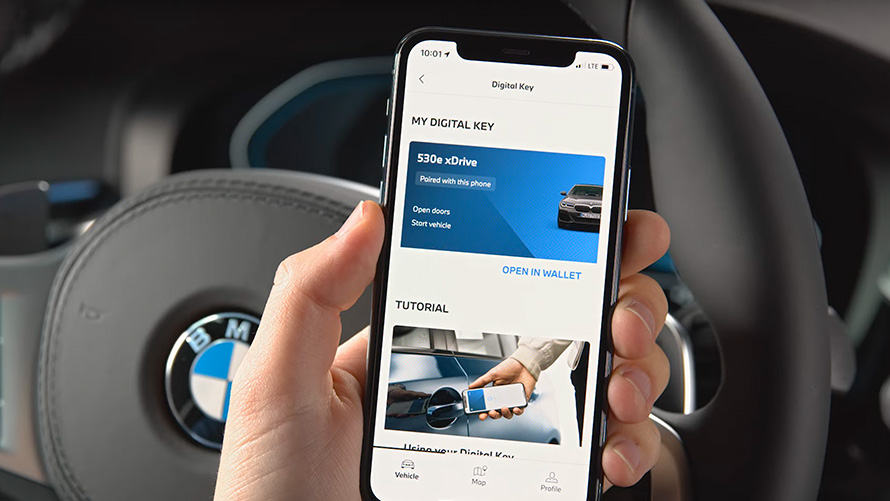 LEARN MORE ABOUT THE BMW DIGITAL KEY AND ITS FUNCTIONS IN OUR TUTORIAL VIDEO.
BMW DIGITAL KEY: INVITE ADDITIONAL USERS.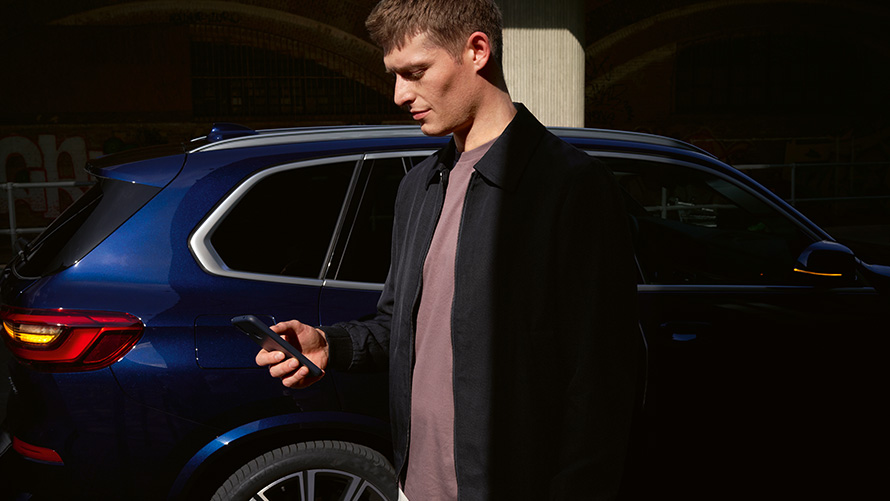 The BMW Digital Key can be shared by up to five additional people.
Whether family, friends or business partners: you can authorise up to five other people with a compatible iPhone to use your BMW by sending them an invitation from the Wallet app on your smartphone to add them as users. A practical feature, for example, for new drivers. When transferring the BMW Digital Key, you can set restrictions using a check off list. For example, a key with restricted access limits the available engine power and ensures that Dynamic Stability Control (DSC) and Intelligent Safety cannot be deactivated.

Note: The available limitations vary from model to model. Only the master key can add other persons using Apple Wallet. Permission for use can be withdrawn at any time via the master key. Shared digital keys cannot be transferred to third parties.

BMW KEYCARD.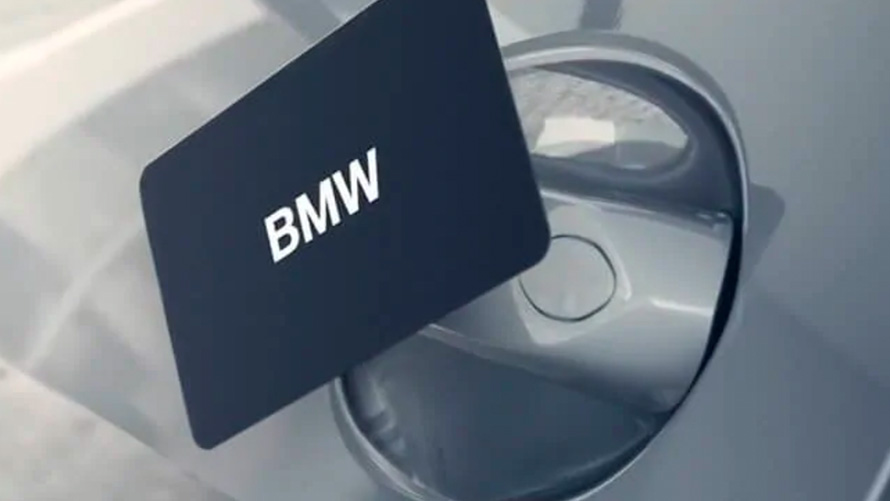 Use the BMW KeyCard as digital key.
Lock and unlock your BMW quickly and easily with the BMW KeyCard. The credit card-size NFC card is included on delivery deactivated. A standard car key or an active Digital Key is needed to activate it. To activate the BMW KeyCard, place it in the smartphone cradle and follow the instructions on the car's display.
REQUIREMENTS FOR THE BMW DIGITAL KEY.
The BMW Digital Key is part of the Comfort Access feature (SA 322).

To use it, you will need a compatible BMW model as well as a compatible iPhone with the My BMW app installed.

The BMW Digital Key can be set up using the My BMW app. For this, the vehicle must be linked with the BMW ID. During the setup, you must be seated in the vehicle and for security reasons, carry both standard car keys with you. Press the "link" button in the app and follow the instructions. An Internet or WLAN connection is needed to set up the BMW Digital Key.

Model availability varies from country to country.

The list of compatible iPhones and operating systems can vary according to car model and software.

Read more
BMW CONNECTED DRIVE: FURTHER INFORMATION & LINKS.