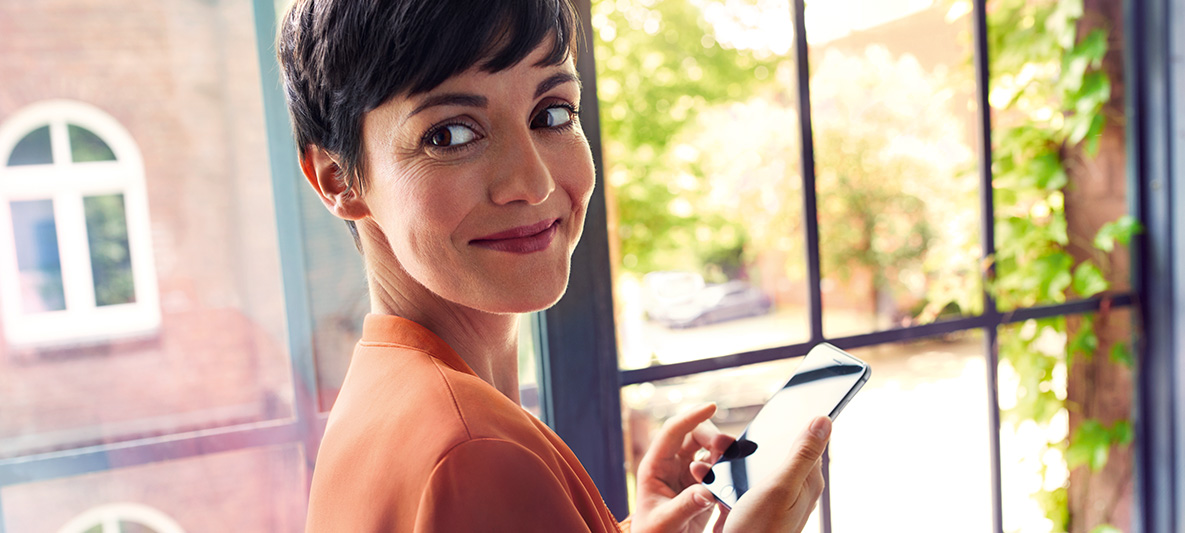 BMW MAPS – CONNECTED NAVIGATION.
The operation of a smartphone navigation system with the comfort typical for BMW: BMW Maps – Connected Navigation guides you to your destination with high accuracy, extremely fast calculation and considering any changes in the general traffic situation – even if you don't know the exact address, you can find it using a keyword search, just like you are used to with navigation apps on your smartphone. The cloud-based dynamic route calculation is characterised by its high speed and constantly adapts the route recommendations. The route is calculated in advance, i.e. the future traffic volume along the entire route is included in the calculation of the ETA (Estimated Time of Arrival). Comprehensive traffic data is now also available for smaller roads. This enables the system to recommend the fastest route – which you can see from the particularly precise prediction of the arrival time at your destination.

The benefits at a glance:
Real Time Traffic Information

Map Update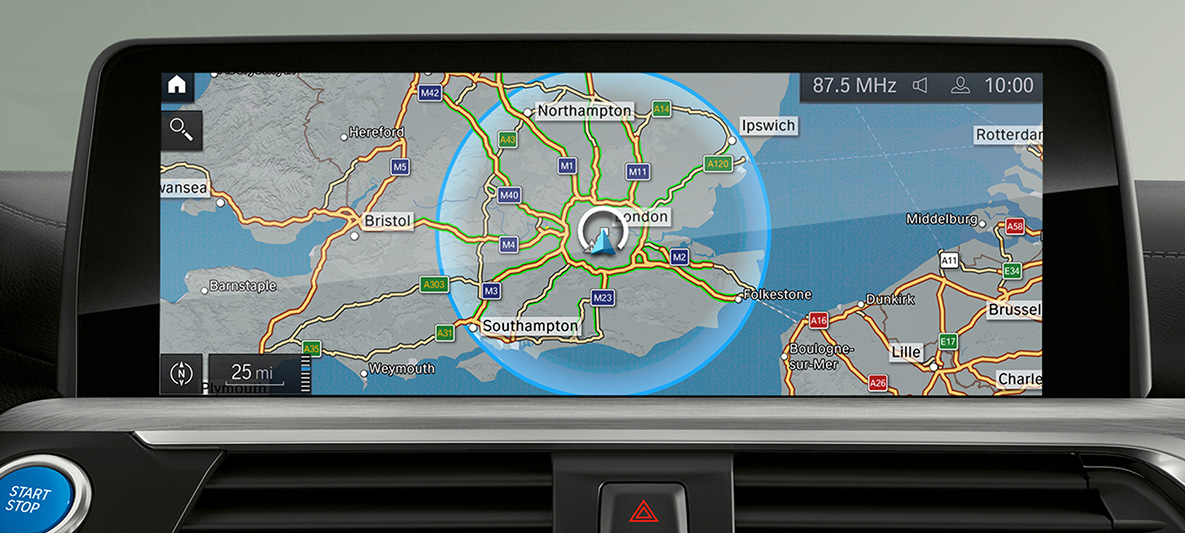 BMW MAPS – CONNECTED CHARGING.
BMW Maps – Connected Charging offers you a range of practical services to help make driving your fully electric BMW i or BMW Plug-in Hybrid even more comfortable. These include the Trip Planner with recommended charging stops along the route as well as the Park & Charge Assistant, which offers available parking places with recharging stations near your destination. You will find details on the address, opening times and charging capacity for each station. In addition, you will find tips on interesting ways to spend your waiting time for each charging station. Especially smart: the eRoute* function automatically calculates charging stops along your route if it exceeds your total range. Benefit further from a filter for quick charging stations or the practical Range Circle, which visualises the range of your BMW as a circle on the map.

* Available for BMW i models starting from BMW iX3.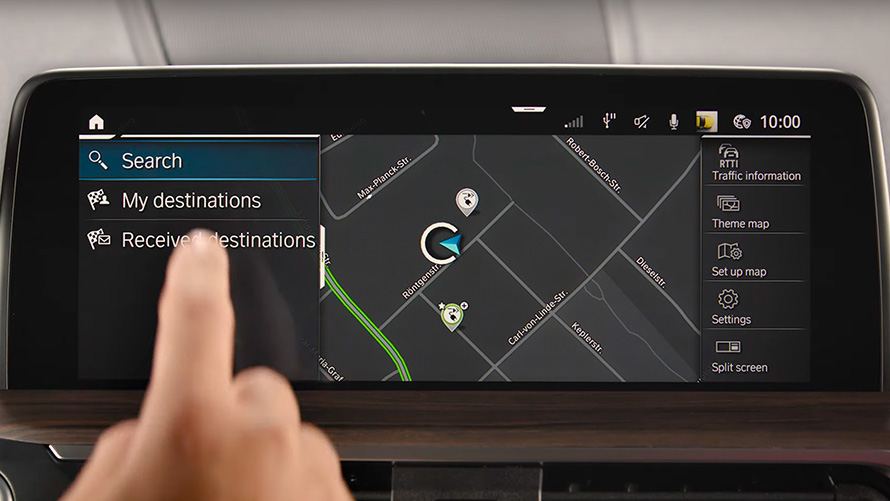 Learn in our tutorial video more about BMW Maps and its navigation function including destination search route guidance.
REQUIREMENTS FOR BMW MAPS.
BMW Maps with Connected Navigation, Connected Parking and Connected Charging is part of the optional Connected Package Professional (6C3/6C4) and to be used only in connection Live Cockpit Plus (6U2) or Live Cockpit Professional (6U3). You will need a car with the BMW Operating System 7 or newer.
Read more
BMW CONNECTED DRIVE: FURTHER INFORMATION & LINKS.