OUR PLUG-IN HYBRID CARS.
A plug-in hybrid is propelled by both an electric motor and a combustion engine, thus combining the best of both worlds. In this way, the combustion engine can be employed on motorways and the electric motor can take over in built-up areas. It ensures that both technologies are used to maximum efficiency. As is the case with an electric car, the battery can be supplied with power and charged from a socket. The interplay of the BMW eDrive propulsion concept also inspires with its impressive dynamics. Thanks to its combination of electric motor, lithium-ion high-performance battery and intelligent energy management it provides an inspiringly agile driving experience and breath-taking acceleration. When driven purely electrically, it is completely free of local emissions. Find out more about the BMW plug-in hybrid vehicles and take a look ahead at tomorrow's future-oriented projects.

Read more
BEST OF BOTH WORLDS: THE BMW PLUG-IN HYBRIDS.
Thanks to the interplay between a low-emission electric drive and a powerful petrol engine, the BMW plug-in hybrids offer the optimum combination of efficiency and output.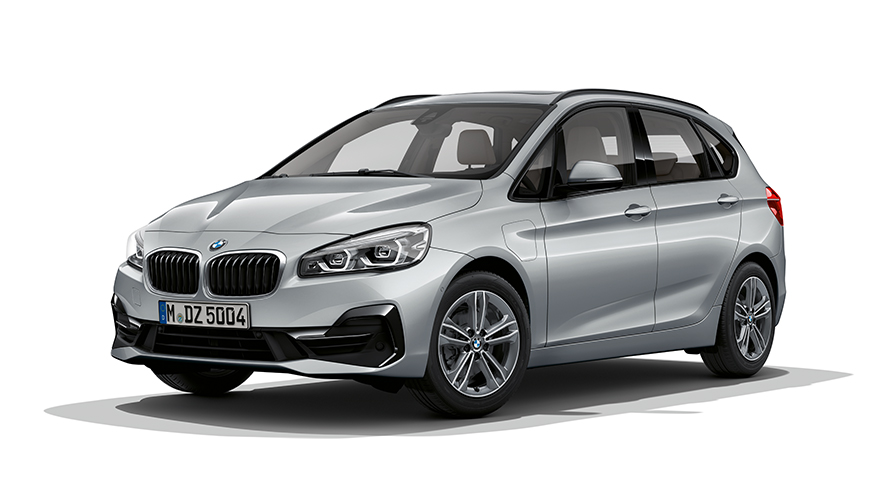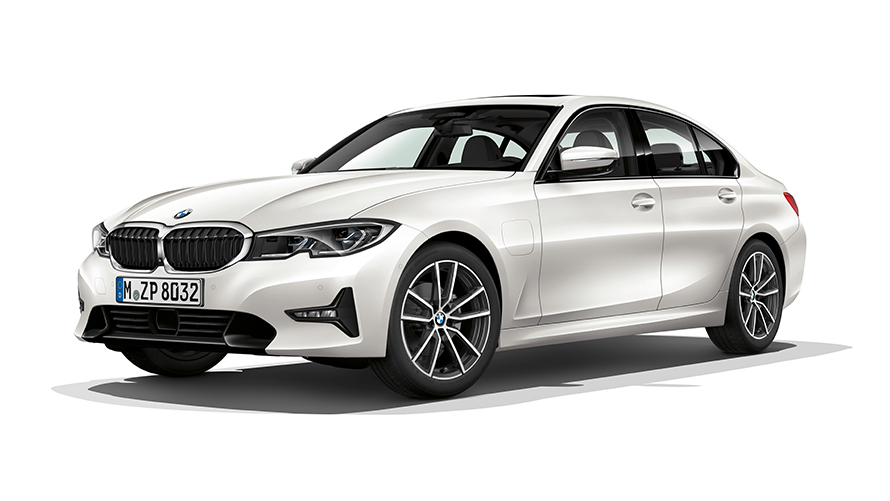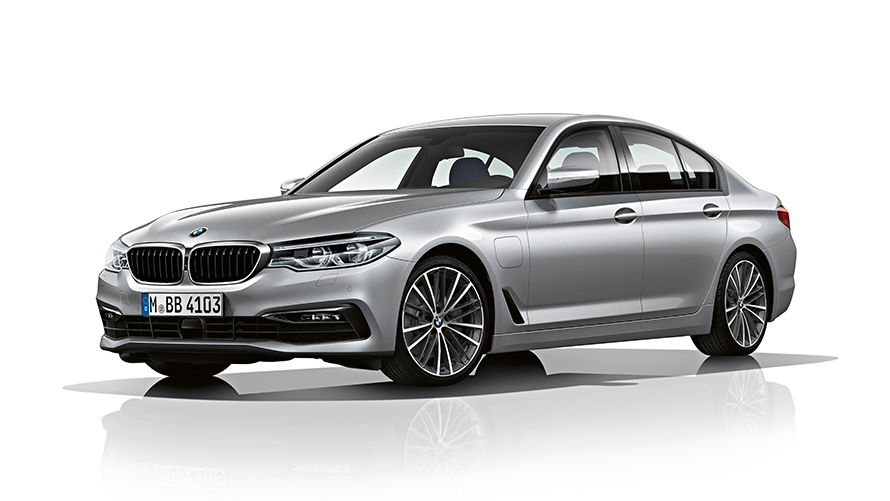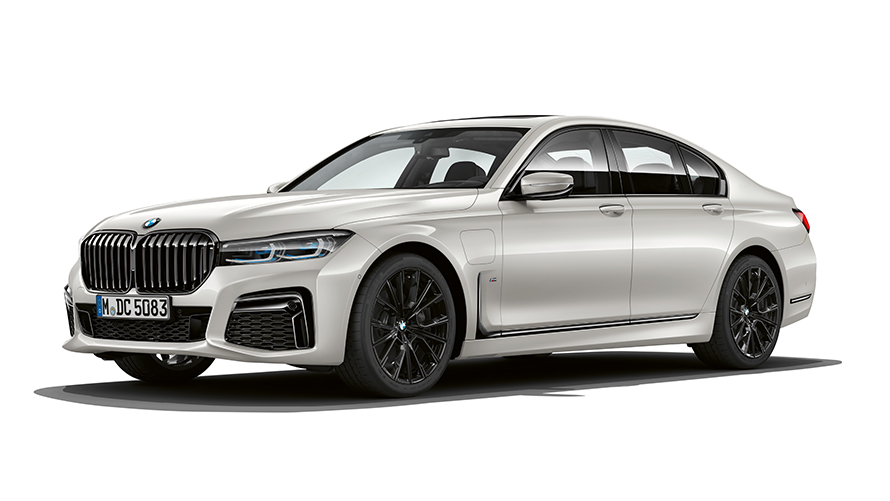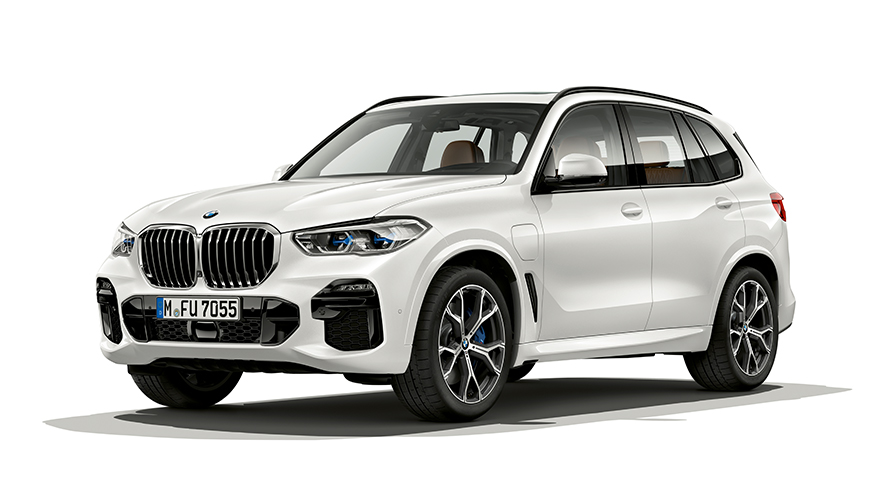 BMW i8 COUPÉ & BMW i8 ROADSTER.
The BMW i plug-in hybrids combine the typical driving pleasure and performance of a BMW sports car with the efficiency of a BMW electric drive.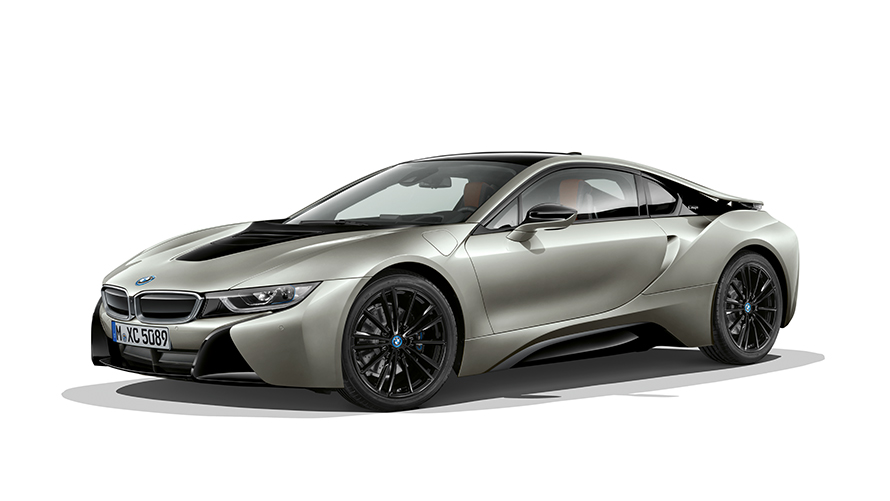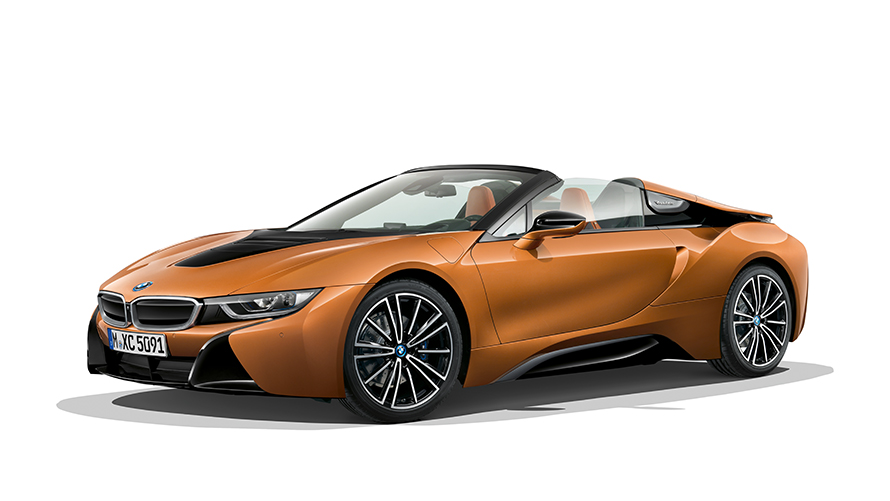 BMW i8 Coupé.
Inspiring, fascinating and ready to reinterpret mobility. The BMW i8 Coupé stands for innovative driving pleasure as far as the road will take you. The mere sight of the vehicle causes adrenaline levels to rise. And the rev counter soars to new heights just as quickly: the innovative plug-in hybrid drive accelerates the electrified sports car to top speed in just a few seconds.

BMW i8 Roadster.
With the latest eDrive technology and intelligent energy management, the BMW i8 Roadster supplies the sheer driving pleasure of open-top driving with a high electric range and sporty dynamics. Added to this is a turbocharged three-cylinder engine that accelerates rapidly and delivers power at a high level.

What is a plug-in hybrid car (PHEV)?

A plug-in hybrid vehicle (PHEV) has a combustion engine and an electric motor. Both are able to propel the vehicle independently. A plug-in hybrid obtains its energy firstly by charging the battery from a socket or at a charging station. Secondly through recuperation. The hybrid drive automatically employs the optimum drive system in every motoring situation. For instance, the vehicle may be travelling purely electrically on certain routes or can – such as when overtaking for example – call on additional power dynamically.

How does a plug-in hybrid work?

Hybrid vehicles combine a conventional petrol engine with an electric drive. Intelligent interplay between the two enables a remarkable saving in fuel to be achieved, significantly lowers exhaust emissions and provides an exceptional driving sensation. On journeys up to approx. 50 km/h, the hybrid generally runs purely electrically provided it makes sense, such as in urban areas for example. For maximum efficiency in different driving situations, such as fast journeys or rapid acceleration, it uses the combined power of electric motor and combustion engine.

What is the (electric) range of a plug-in hybrid car?

The electric range of a plug-in hybrid car depends on the size of the battery. In the case of BMW, the maximum electric range is between 50 and 85 kilometres, depending on the model. The overall range through the combination with the combustion engine is of course significantly higher.

Can a plug-in hybrid also be charged without a socket?

Yes, it can. You can also charge a plug-in hybrid from a charging station or a Wallbox. However, the different charging stations do need different cables or types of plug. For conventional sockets, the standard charging cable is included in the supply schedule. The BMW Wallbox is equipped with its own cable. For public charging stations, you need what is known as a "public AC charging cable" with the "Type 2" plug on both ends. Currently, though, there is one exception for high-power charging (HPC) stations, such as those of IONITY: at present these stations are only compatible with what are known as CCS plugs, which may, however, apply to plug-in hybrids in the future. In addition, a plug-in hybrid can also obtain part of its charge via recuperation.

Can the plug-in hybrid be charged during the journey?

Yes, it can. The plug-in hybrid can regain part of its energy when braking (recuperation). In addition, charging can also take place during the journey with the function known as Battery Control Mode. This mode maintains the charge of the high-voltage battery constantly at the desired level or increases it to the preset value, by having the electric motor function as a generator. In this way, for example, it is possible to use Battery Control Mode during a motorway journey to protect or even increase the power reserves so that a subsequent urban route can be covered without any local emissions.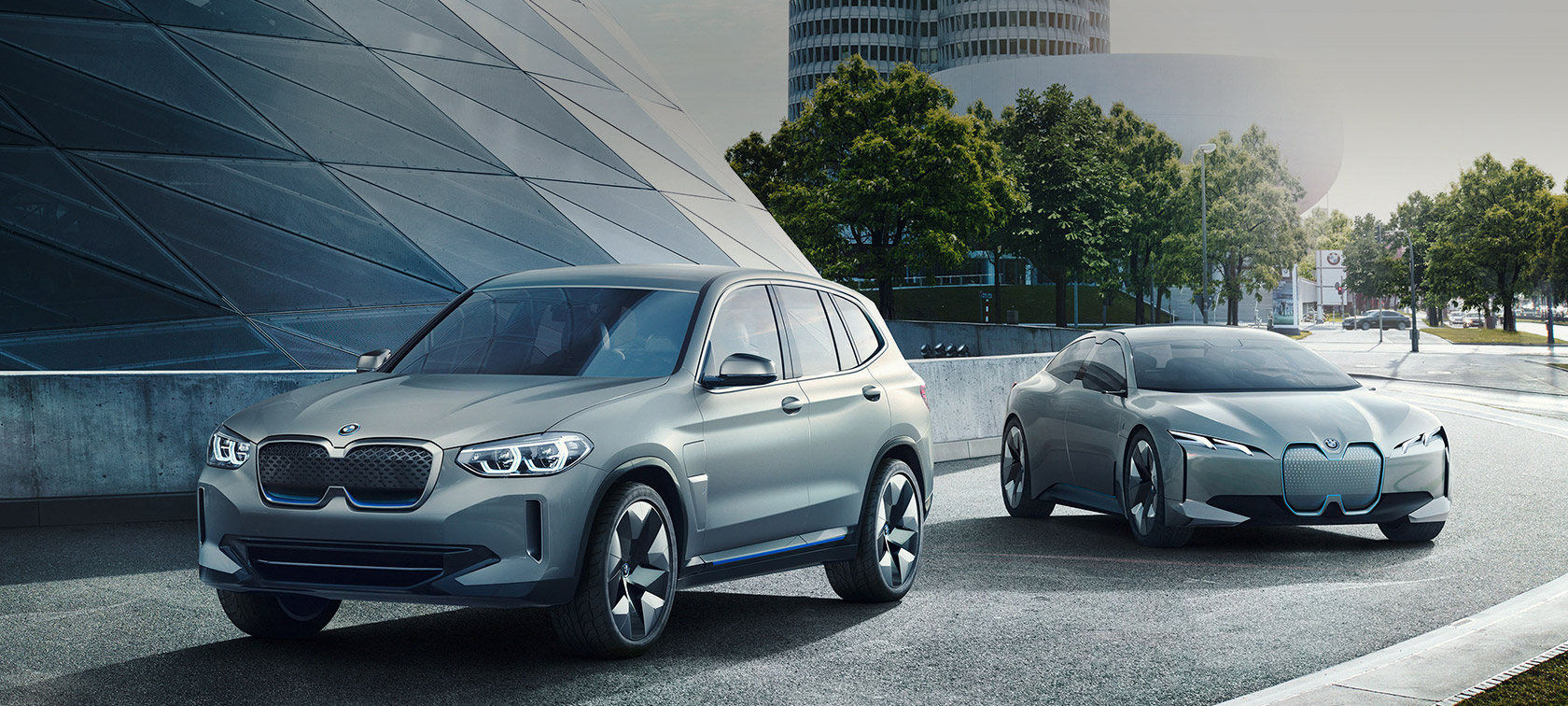 BMW VISION M NEXT.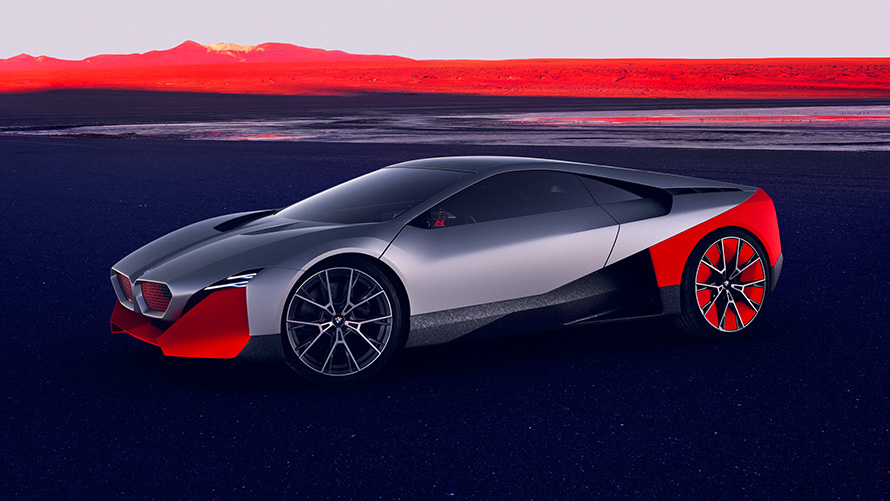 The electrified future of the brand BMW M starts now – with the BMW Vision M Next. This visionary plug-in hybrid is proof that digital intelligence makes the self-determined driving experience even purer and more emotional. Its exterior underlines this aspiration with sports car proportions while the interior consistently places the driver at the centre of attention. And the driving experience itself is just as impressive as the external appearance: the Power-PHEV drive of the BMW Vision M NEXT provides the options of carrying out the journey with electric all-wheel drive or in puristic style with rear-wheel drive. Even more power is available at the touch of a button with the so-called BOOST+ mode. The range in purely electric driving mode extends up to 100 km – in most cases this is sufficient to cover a large proportion of journeys purely electrically. Consequently, the BMW Vision M NEXT is also a future-proof sports car for inner cities with potential zero-emissions zones and adds a new dimension to sporty driving pleasure.

CONNECTED DRIVE SERVICES.
Discover the services and apps of BMW ConnectedDrive.
Digital Charging Service

Can I supply my vehicle with electricity during the day and will my BMW be charged in time before I have to leave? With the Digital Charging Service questions like this will no longer be necessary. This is because the intelligent charging assistant takes care of topping up the battery at the charging station in your home or from the socket, fully automatically, efficiently and, above all, in an environmentally friendly way. Enter your electricity tariff, your planned departure time and your preferred charging mode (Intelligent Charging or Instant Charging) in the BMW Connected App. Using this information, the Digital Charging Service will ensure that your BMW is supplied with electricity during the most economical tariff periods and is charged in time for your departure. This means that only power not needed your own home at the particular time will be used.*

*Only possible in conjunction with the BMW Wallbox.



Remote Services for eDrive

Do you have enough charge for a journey into town and are there any charging points there? With eDrive Remote Services, conveniently find the answers to such questions using the BMW Connected app on your smartphone. You can also control the temperature, lock your car or activate the headlight flash from a distance, to find it in a parking lot for example.

​
Fuel consumption and CO2 emissions.
BMW 225xe Active Tourer:
Fuel consumption in l/100 km (combined): 2.4
CO2 emissions in g/km (combined): 56
Electric consumption in kWh/100 km (combined): 17.4

BMW 330e Sedan:
Fuel consumption in l/100 km (combined): 2.2
CO2 emissions in g/km (combined): 50
Electric consumption in kWh/100 km (combined): 15.4

BMW 530e Sedan:
Fuel consumption in l/100 km (combined): 2.0
CO2 emissions in g/km (combined): 46
Electric consumption in kWh/100 km (combined): 15.6

BMW 745e Sedan:
Fuel consumption in l/100 km (combined): 2.4
CO2 emissions in g/km (combined): 56
Electric consumption in kWh/100 km (combined): 17.5

BMW X5 xDrive45e:
Fuel consumption in l/100 km (combined): 2.5
CO2 emissions in g/km (combined): 56
Electric consumption in kWh/100 km (combined): 25.7

BMW i8 Coupé:
Fuel consumption in l/100 km (combined): 1.8
CO2 emissions in g/km (combined): 42
Electric consumption in kWh/100 km (combined): 14.0

BMW i8 Roadster:
Fuel consumption in l/100 km (combined): 2.0
CO2 emissions in g/km (combined): 46
Electric consumption in kWh/100 km (combined): 14.5

The values of fuel consumptions, CO2 emissions and energy consumptions shown were determined according to the European Regulation (EC) 715/2007 in the version applicable at the time of type approval. The figures refer to a vehicle with basic configuration in Germany and the range shown considers optional equipment and the different size of wheels and tires available on the selected model.

The CO2 efficiency specifications are determined according to Directive 1999/94/EC and the European Regulation in its current version applicable. The values shown are based on the fuel consumption, CO2 values and energy consumptions according to the NEDC cycle for the classification.

For further information about the official fuel consumption and the specific CO2 emission of new passenger cars can be taken out of the "handbook of fuel consumption, the CO2 emission and power consumption of new passenger cars", which is available at all selling points and at https://www.dat.de/angebote/verlagsprodukte/leitfaden-kraftstoffverbrauch.html.

Information provided and images displayed on this site include overseas models and features not available in New Zealand. Please contact an authorised BMW dealer for specific information on vehicles and features available in New Zealand. Product changes may have been made since production of this content.