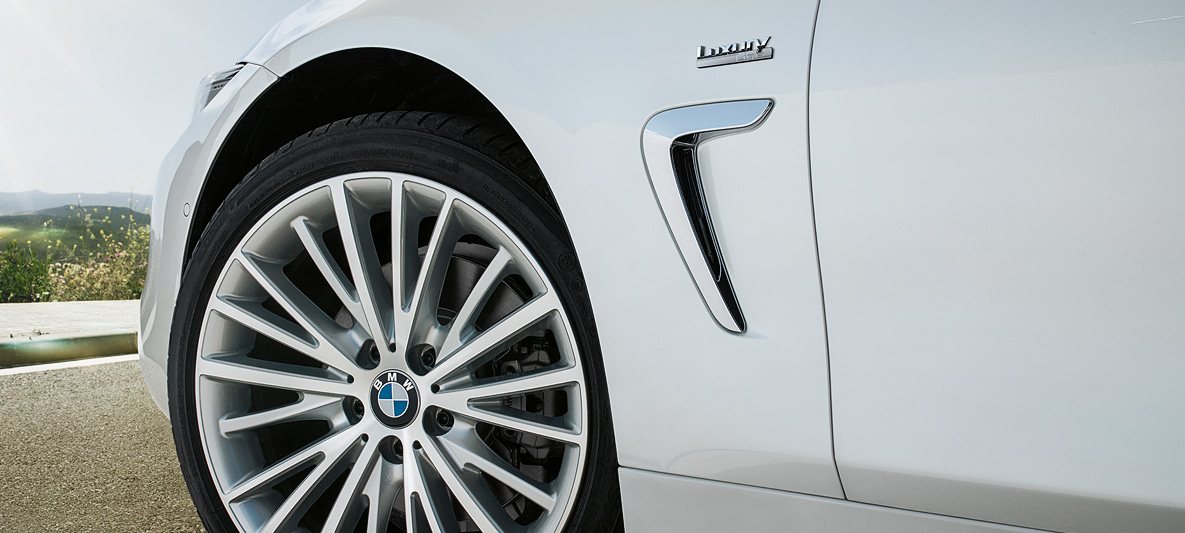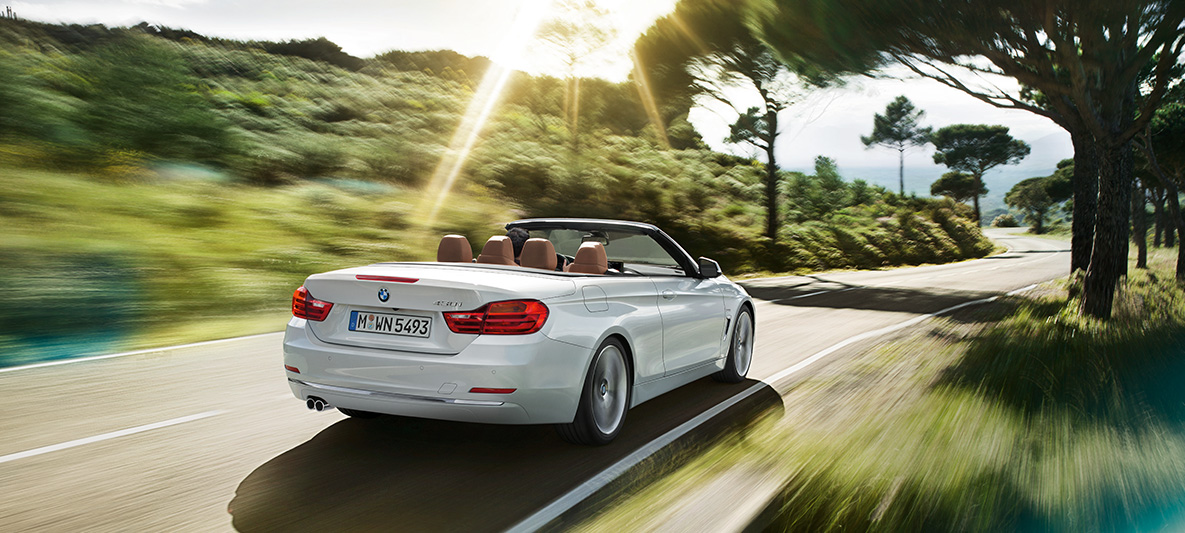 EXTERIOR DESIGN.
The many-faceted design of the BMW 4 Series Convertible makes it an imposing sight even when stationary. The striking double kidney grille and Adaptive LED Headlights form a distinctive combination. Flared overhangs create an exciting dynamism that is maintained right the way down the sides along the parallel swage lines, to the rear. An engaging interplay of light and shadow accentuates the Convertible's muscular shoulders.
The long wheelbase and stretched bonnet exude sportiness – as does the BMW 4 Series Convertible's wedge-shape silhouette. Together with the Air Breather behind the front wheel arches, it defines the aerodynamic elegance with which this vehicle moves. Entirely in keeping with the BMW EfficientDynamics philosophy. Maximum Convertible experience coupled with minimal fuel consumption and emissions.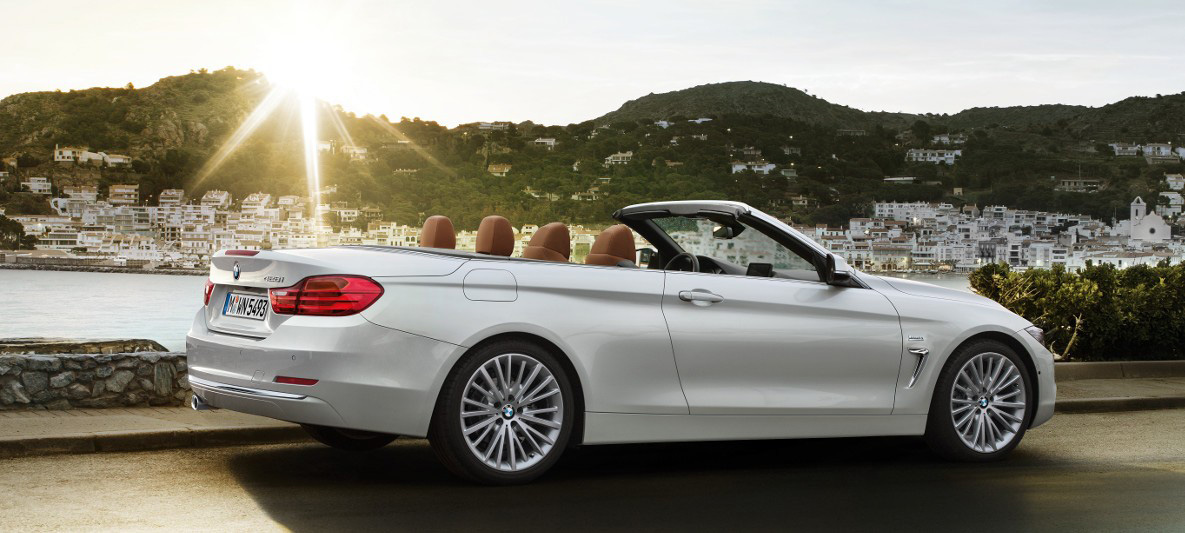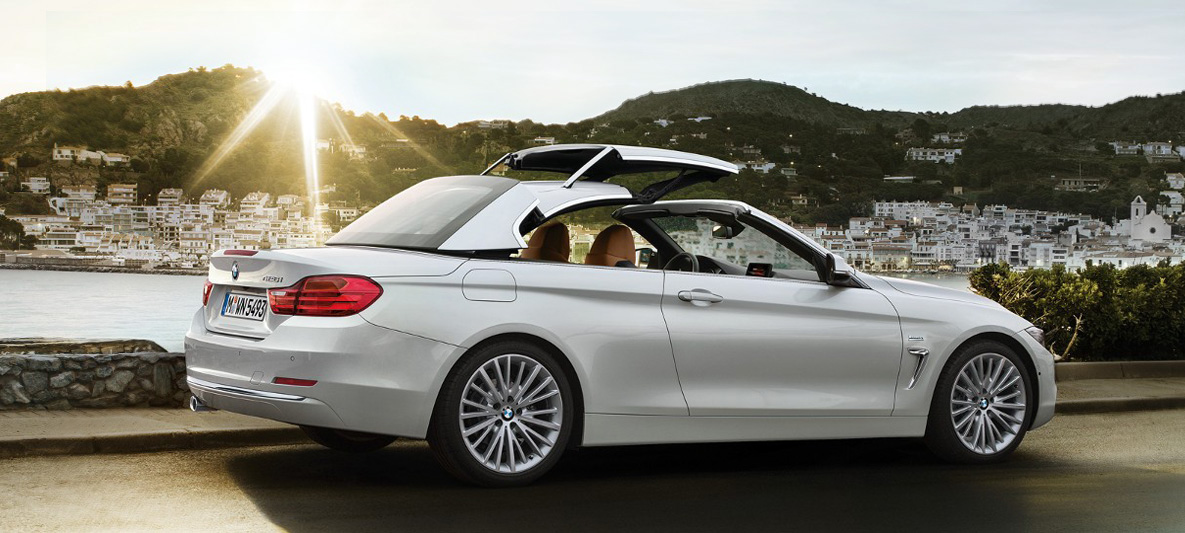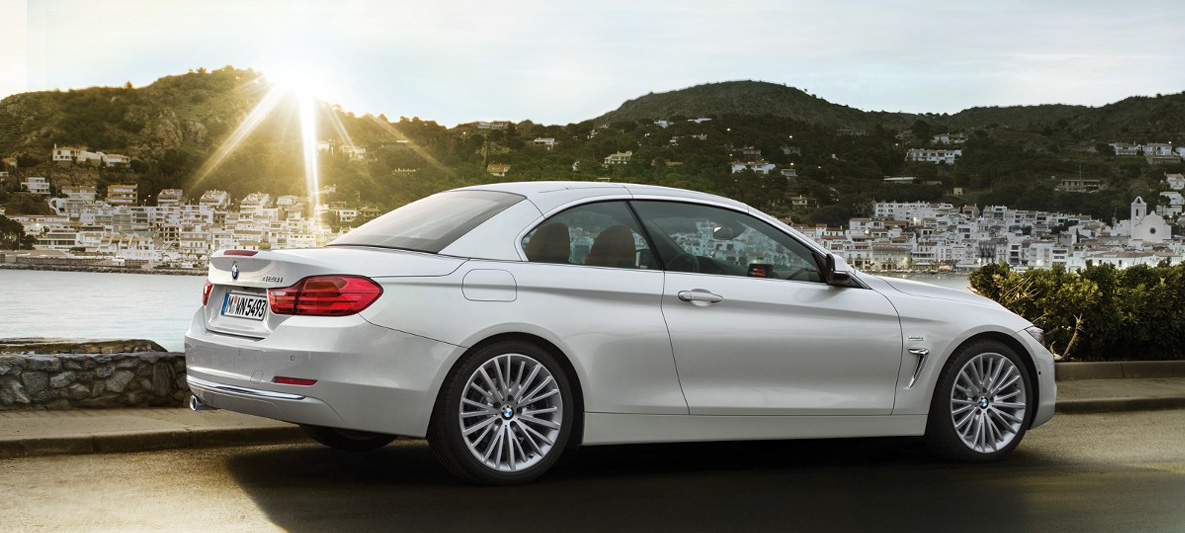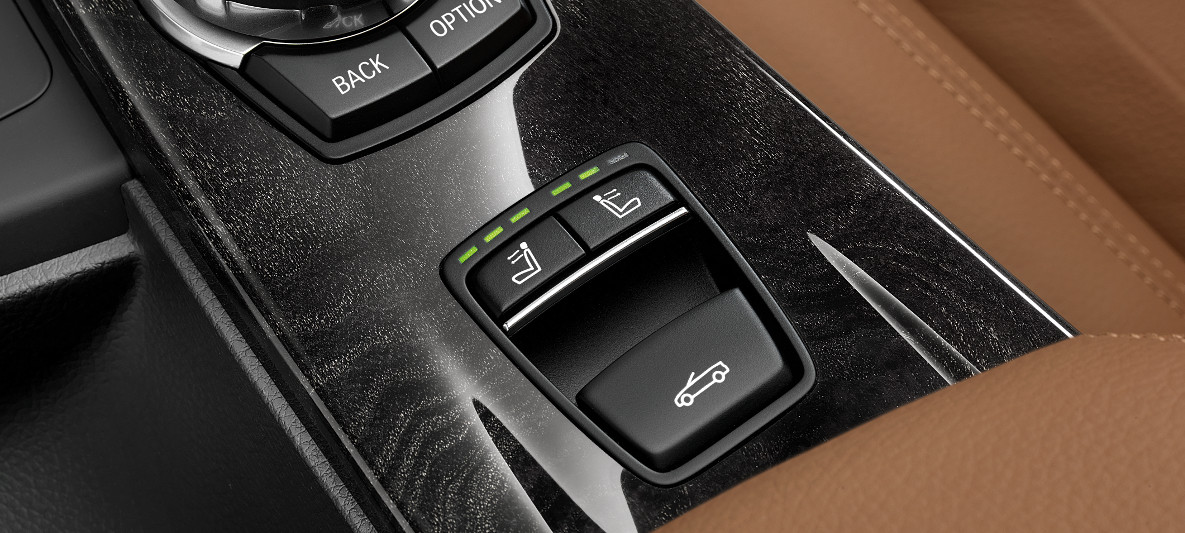 RETRACTABLE HARDTOP.
The retractable hardtop lets you have that open-air convertible feeling along with the advantages of a sturdy roof for winter conditions. It boasts a coupéstyle low, prolonged roofline from the outside. It can be opened and closed quickly – even when driving slowly, up to 18 km/h.
The retractable hardtop also provides generous headroom in the front and rear. There is an integrated LED light located in the middle of the headliner for illuminating the rear seats. The particularly effective insulated roof absorbs vibrations, creating pleasant acoustics even during fast drives.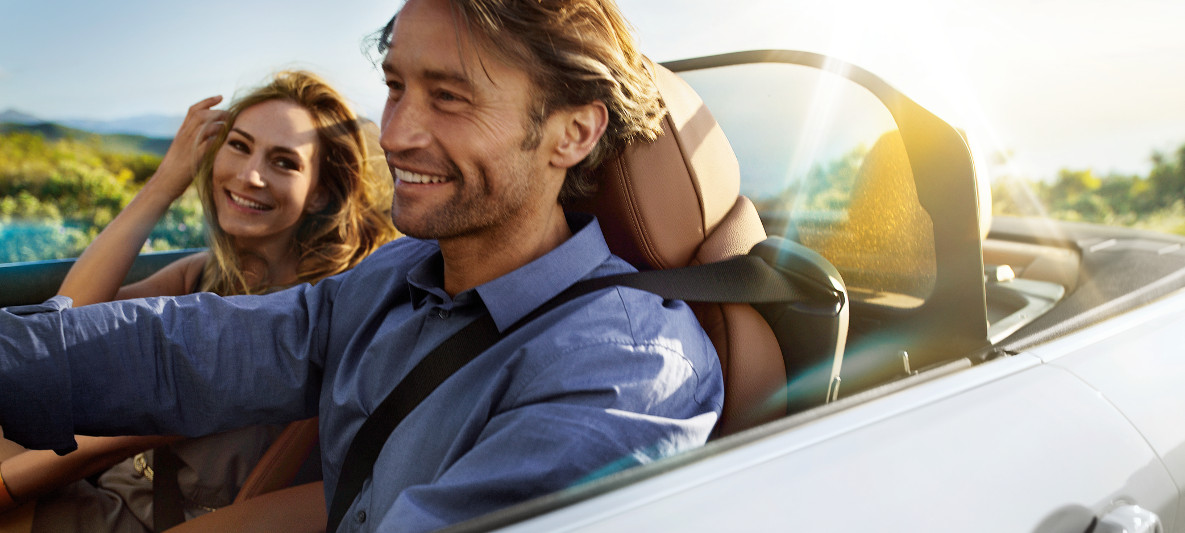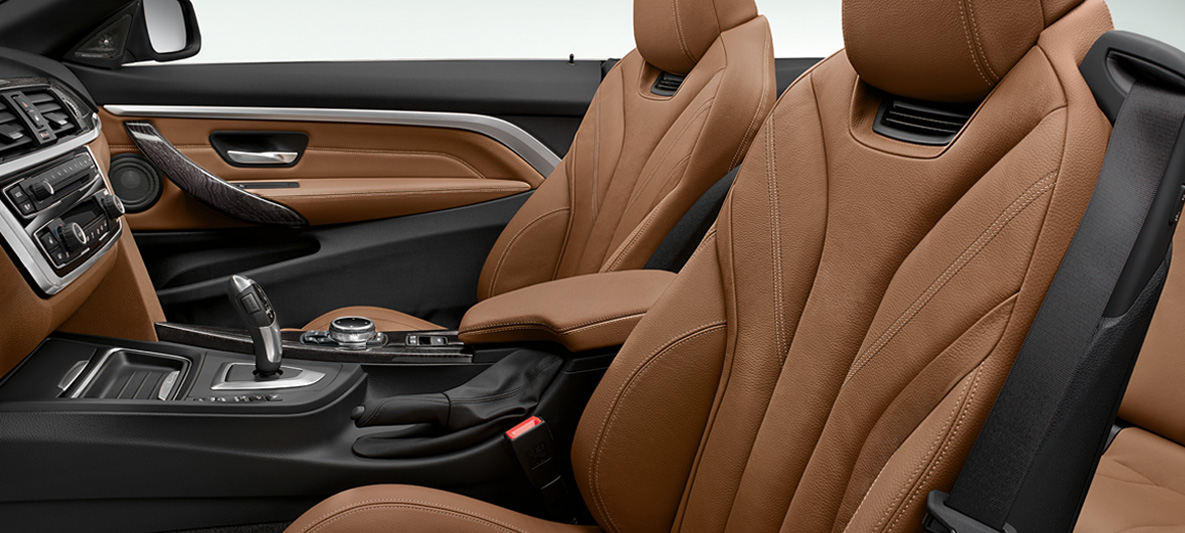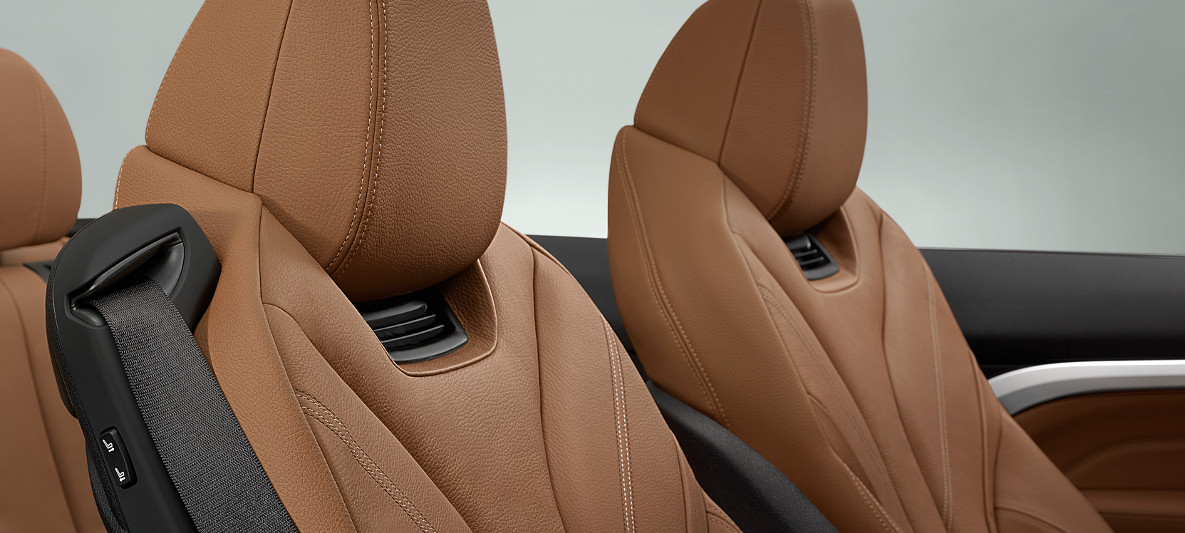 DRIVER ORIENTATION.
So that you can enjoy driving the BMW 4 Series Convertible relaxed and with all your senses, all levers, switches and knobs are arranged ergonomically, precisely where the driver intuitively expects to find them. All shapes and lines highlight the vehicle's forward urge and focus your gaze intently on the road ahead.

The seats with integral belts make agile driving, too, a sheer pleasure thanks to ergonomics and perfect lateral support. The sports seats upholstered in fine leather for the driver and front passenger have individual electric backrest width adjustment, as well as manual seat height, length, angle and backrest angle, and provide excellent lateral support even in very sporty driving.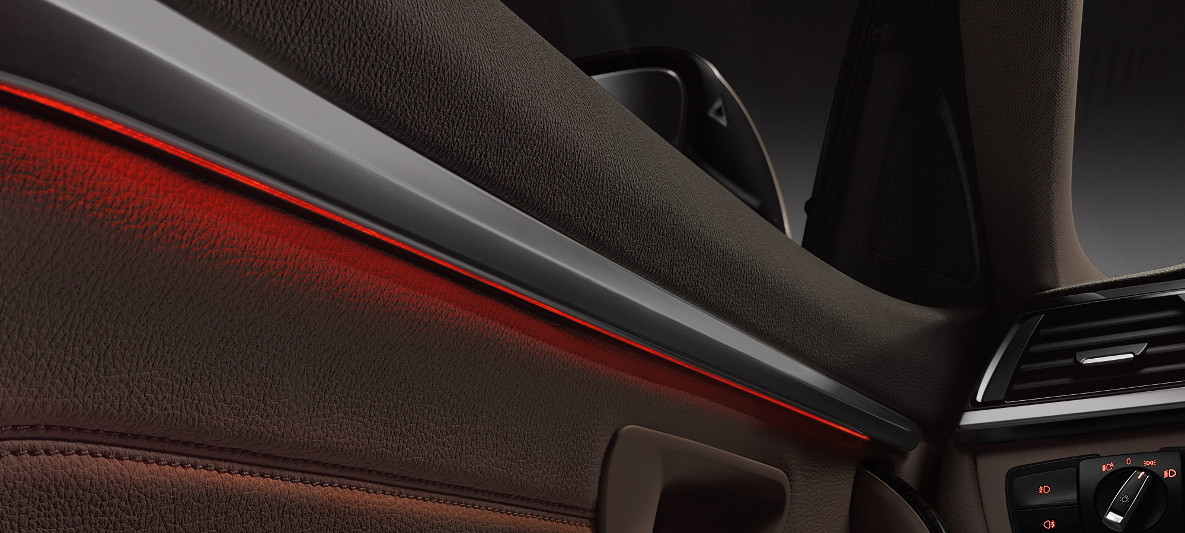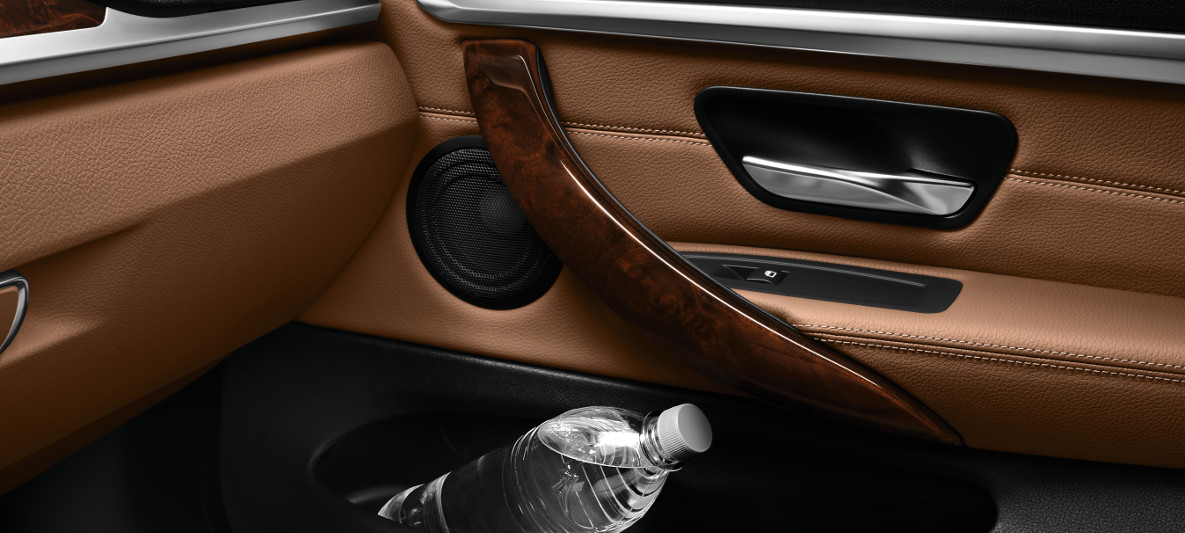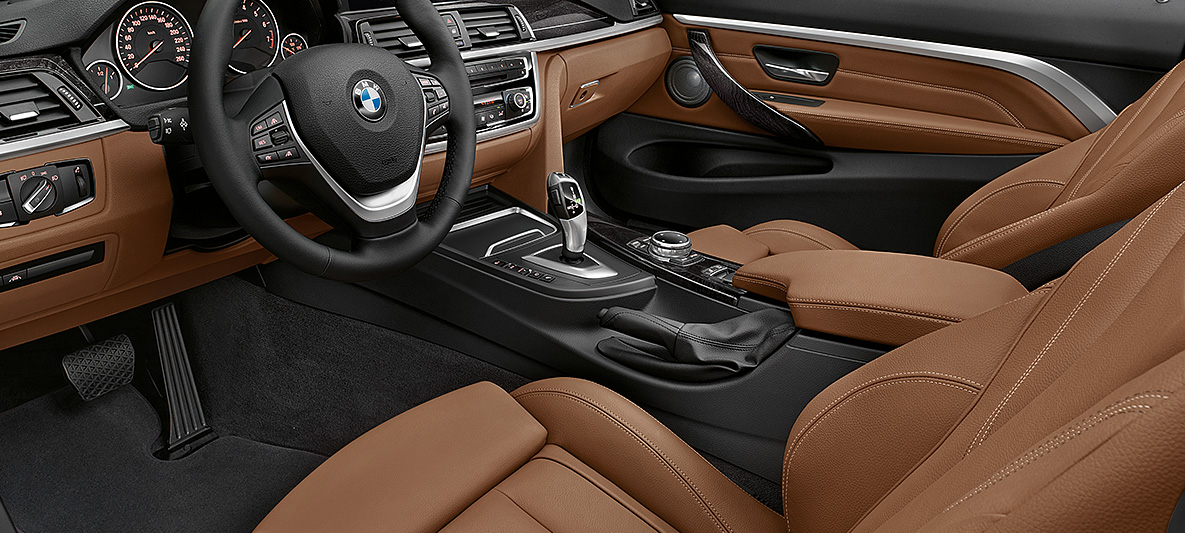 STYLISH. INTERIOR DESIGN.
Wind, crashing waves, endless horizons – that feeling of the infinite that is echoed in every detail of the BMW 4 Series Convertible. With the roof open, the continuous two-colour door and side panels and the cover concealing the stowed-away hardtop lend the car something of the character of a boat's deck. Each individual design element seems to grow out of the others. Enfolded in this sense of aesthetic unity, the BMW 4 Series Convertible awakens a relish for freedom and joy of life in every driver. And with the roof closed, individual lighting moods serve up a feast for the senses, whatever the weather outside is doing. A wide selection of high-quality materials and finishes, such as fine Dakota leather, attractive highlight stitching and coice interior trims, moreover provide a vast array of individualisation options to give your BMW 4 Series Convertible a unique character.